Click on an image

to see it full size

Click on the video icon

at bottom right of the image

Hover over images

and click original photo

Hover and click 'more paintings'

to see all paintings of this artist

Found a painting you like?

Hover and click 'I want this artist to paint my photo'
Showcase & Bio
Anastasia
---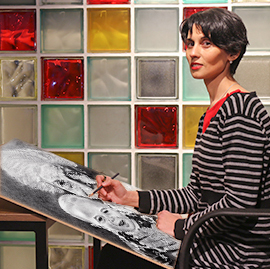 Born in 1983, Anastasia Ponsen was ready for crafting. "For as long as I can remember, I've been drawing, said Ponsen." At the age of 5 she drew her first portrait of her Dad which she still has at home. After graduating from the Academy of Art (Faculty of Design,) she started exploring her mediums. Her specialties are pencil and charcoal and are her favorites as she loves black. The rare times she uses colored pencil the pieces always turn out beautifully. Her favorite medium currently is charcoal, she loves the depth of the medium, it feels natural as she uses her fingers to shade the portraits.

Artists she admires are Impressionists like Monet and Renoir, Leonardo Da Vinci, and Vincet Van Gogh. The two art pieces that blow her away are Starry Night and the Mona Lisa. There's something about the paintings that don't allow you to look away, they are filled with mystery. Other than drawing, Penson loves to make handmade crafts during her free time. She spends her days making clay souvenirs and doll houses for her three daughters. Family being one of her biggest inspirations, plays a huge role in her career. Inspired by music and her people, she manages to keep her individuality throughout it all. She sticks out of the crowd, with her amazing way of thinking.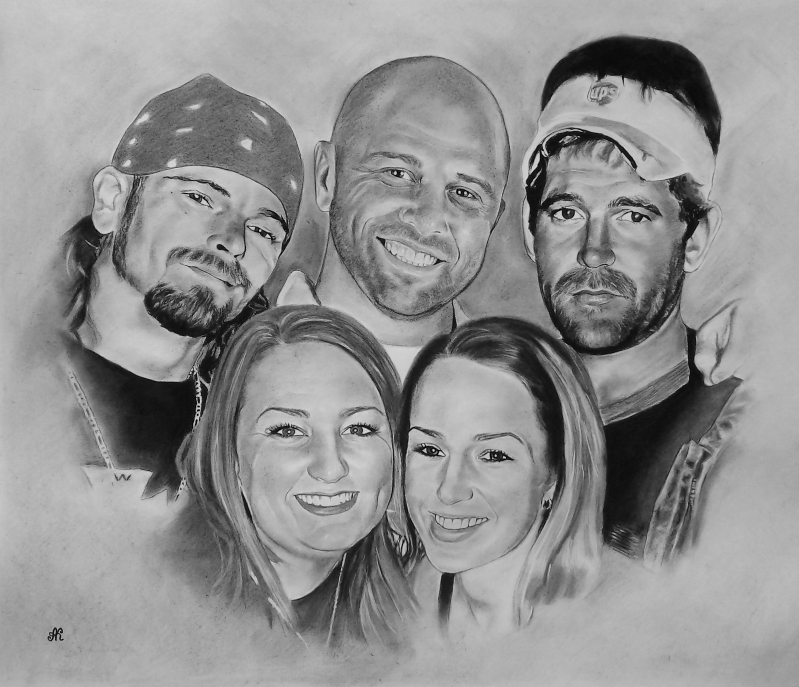 Painted for Jessica Kingsland, GA
Painted for Jessica Kingsland, GA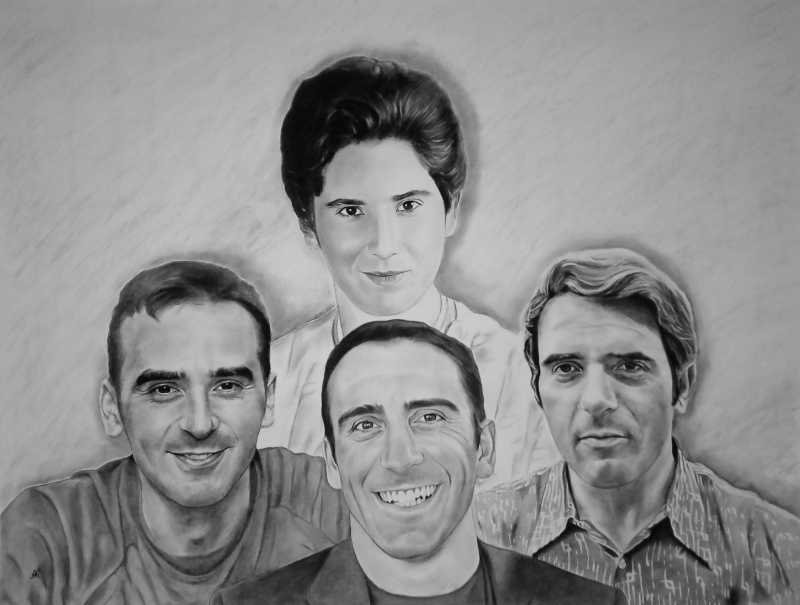 Painted for Fabio
This is Blayke, and the portrait is of her late pawpaw and her 4 boys who never had the opportunity to meet the most influential and positive man in her life. It was a neat idea to put the 5 most important male figures of her life into one masterpiece.
Read more
Painted for Corey Conroe, TX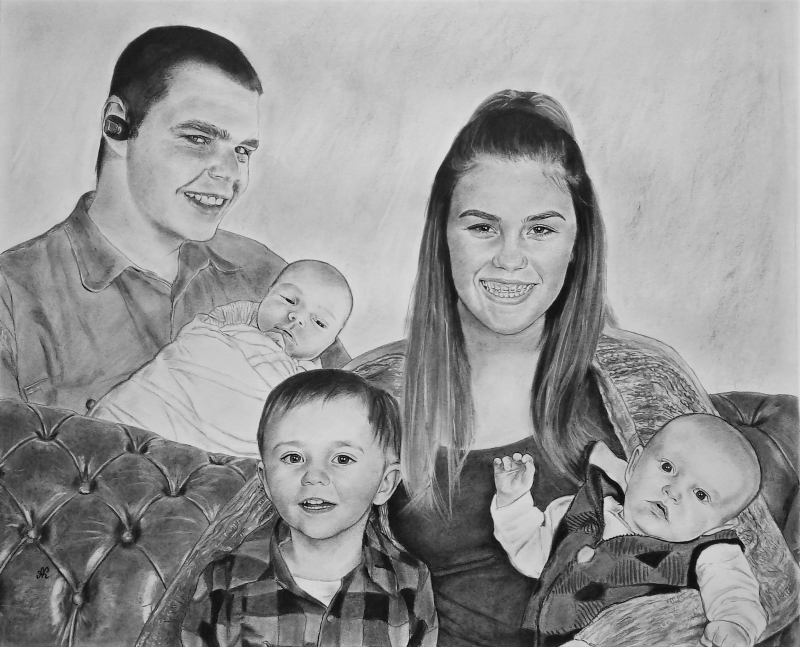 Painted for Kaydee Dayton, OH
Painted for Kaydee Dayton, OH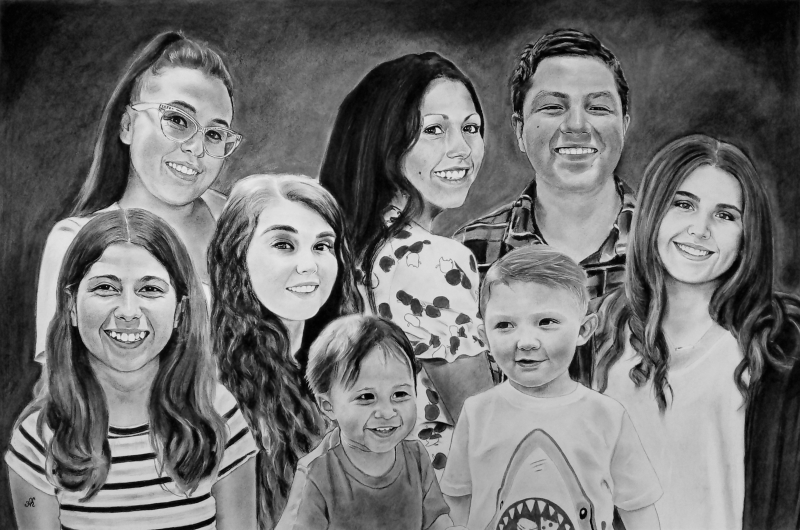 Painted for Brock POCATELLO, ID
Painted for Brock POCATELLO, ID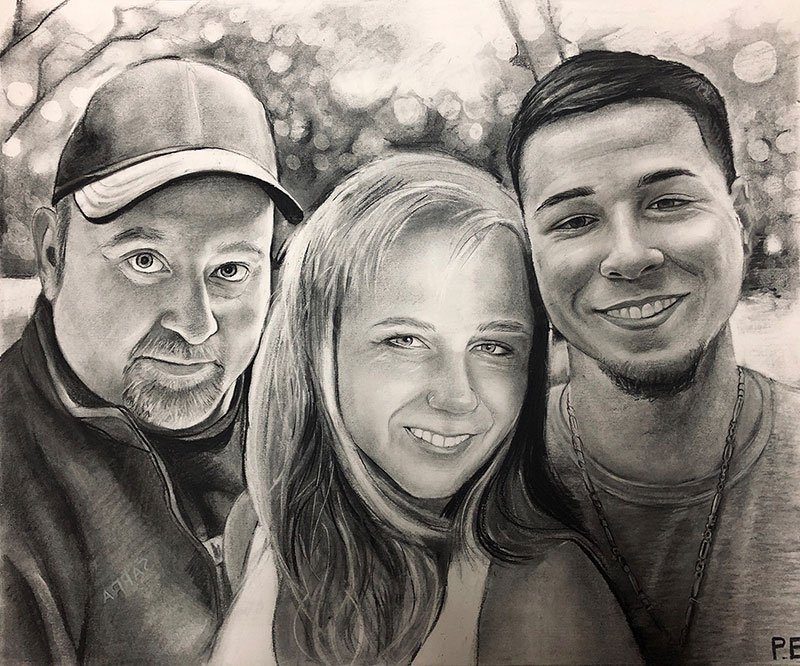 Painted for Sonjasoucy MILTON, NH
Painted for Sonjasoucy MILTON, NH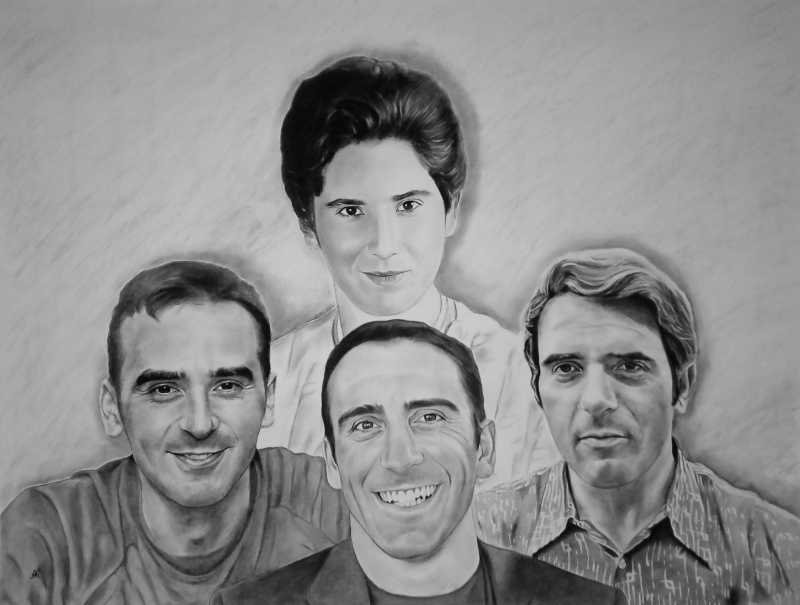 Painted for Fabio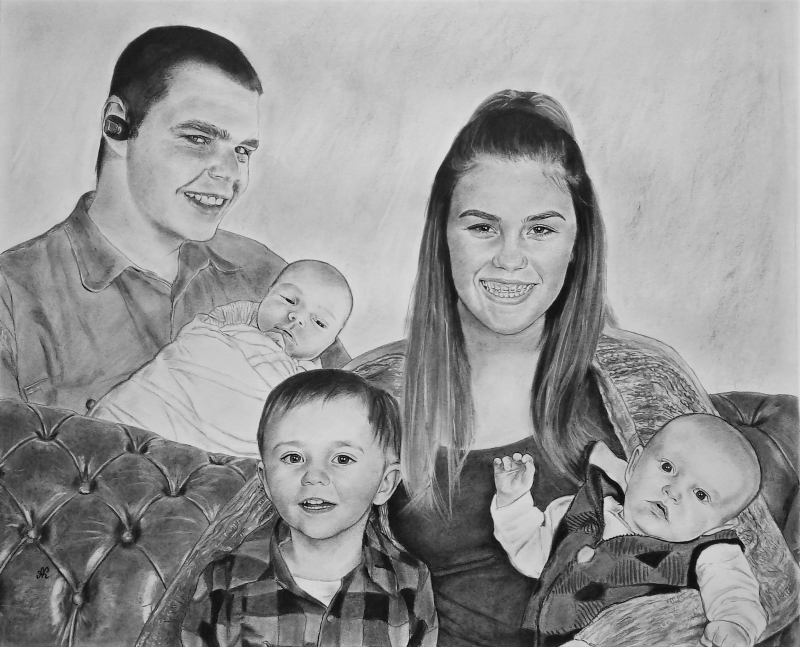 Painted for Kaydee Dayton, OH
Painted for Kaydee Dayton, OH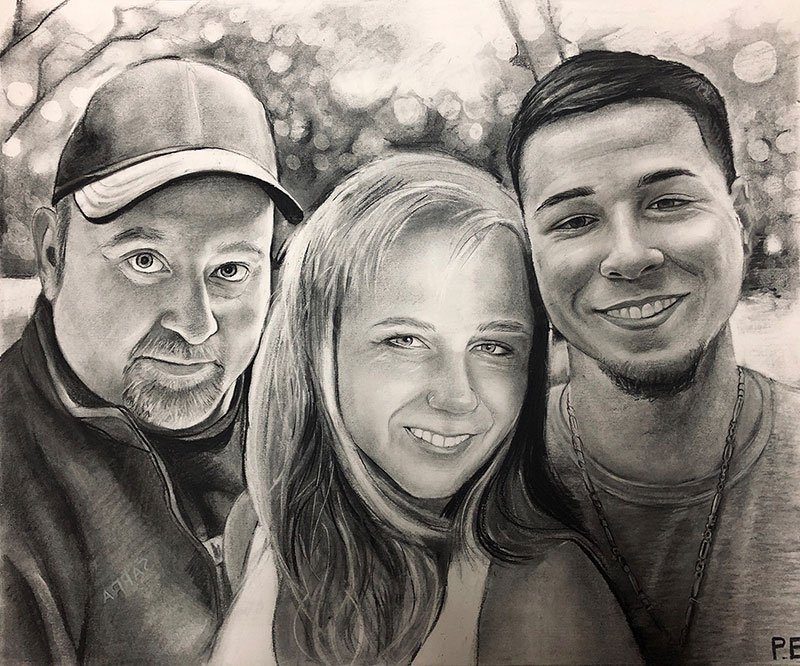 Painted for Sonjasoucy MILTON, NH
Painted for Sonjasoucy MILTON, NH