Showcase & Bio
Sancho
---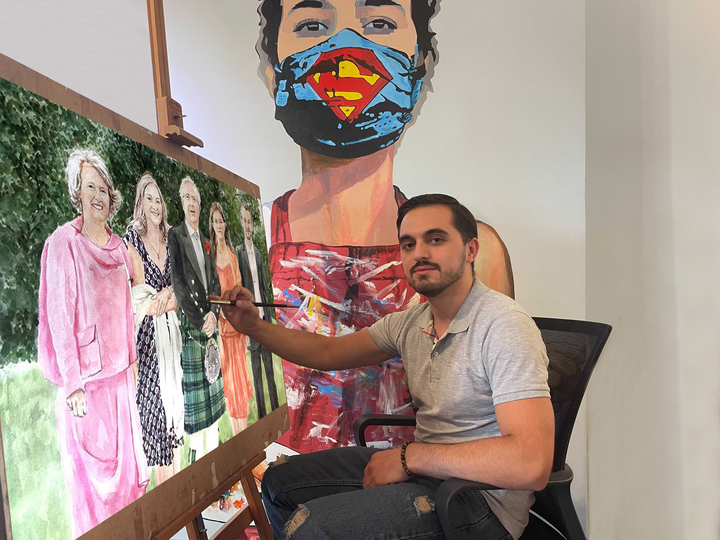 Since he was a child he always had a passion for drawing and painting. From the age of four, it's been a huge part of his life and progresses throughout the years. Sancho's two most worked with mediums are watercolor and pencil. He prefers Watercolor as it is the most contrasting medium to work with, besides it being difficult, it is still the most satisfying throughout the painting process.

Sancho's most admired artists are Amedeo Modigliani and Vincent Van Gogh, which is no surprise as his style is similar to the combination of both. " I find it difficult to choose only one favorite piece, but I love Modigliani and his paintings, specifically "Lunia Czechowska," said Sancho. He's passionate about everything art related- he spends his free time trying to recreate the works of Modigliani with his own special twist. Sancho's love for art is vividly expressed through each art piece he makes.
Well, I wanted to do something special for my fathers day this year. It has been 2 yrs since my mother passed, and my parents never had a portrait made of them and all their grandsons. What better way to do that is with Paint your life. Words can`t express what it meant to me his oldest daughter for you all to help me do this for me and my family.
Read more
Painted for Crystal Arlington, TX