Click on an image

to see it full size

Click on the video icon

at bottom right of the image

Hover over images

and click original photo

Hover and click 'more paintings'

to see all paintings of this artist

Found a painting you like?

Hover and click 'I want this artist to paint my photo'
Showcase & Bio
Nina
---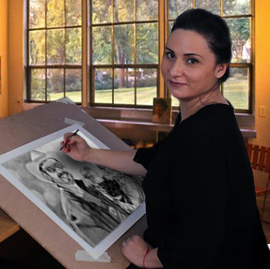 Nina has been painting for as long as she can remember, which wasn't surprising to anyone in her family because they were all artists too. The first project she is known to have completed was a portrait of her uncle…a project that she finished at just five years old. Her art has been called soft and soulful.

A social person, Nina spends time cooking, listening to music, and connecting with nature. In addition to her work at PaintYourLife, she is an art instructor, teaching the art and enamel. There she gets to teach her students about artists from across the world and across time, like one of her favorites, Alphonse Mucha, a Czech Art Nouveau painter and decorative artist.
See Nina at work
Nina's Gallery
Grandparents & Grandchildren

My grandmother (nanny) passed away 5 years ago and never got to meet my son. Her death was extremely hard on my mom but her grandson gave her a little sunshine back. I thought what could be better than creating a photo or painting of my nanny and my baby together for my mom for Mother's Day.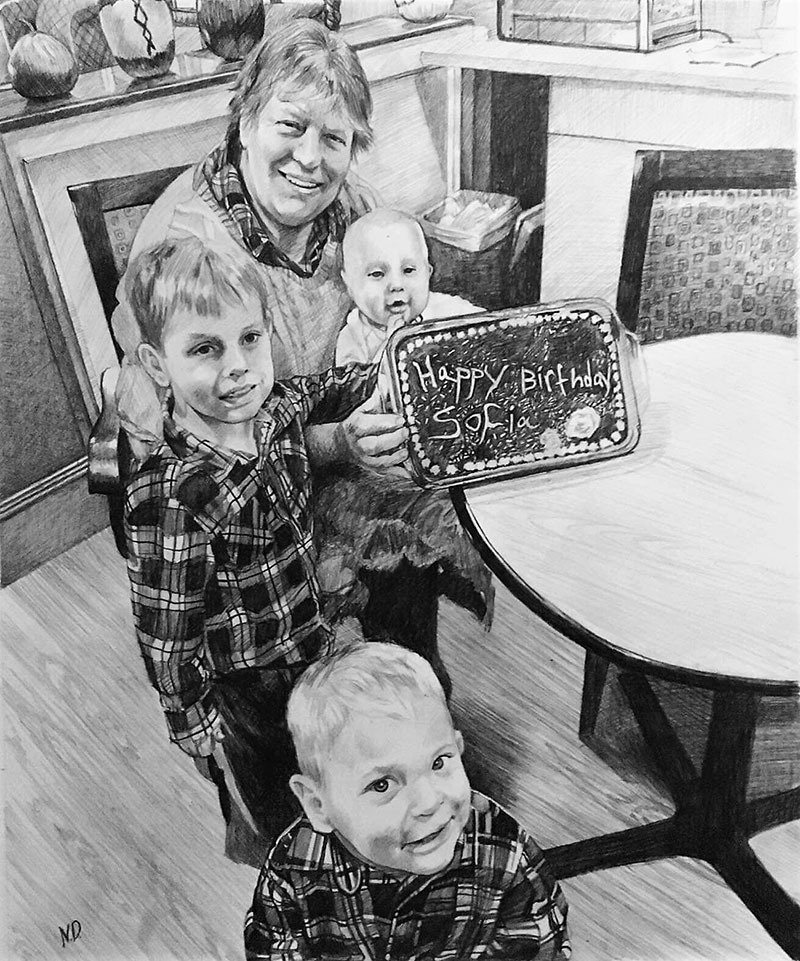 Charcoal 20"x24"
Painted for Jean Tracy, MN
Painted for Jean Tracy, MN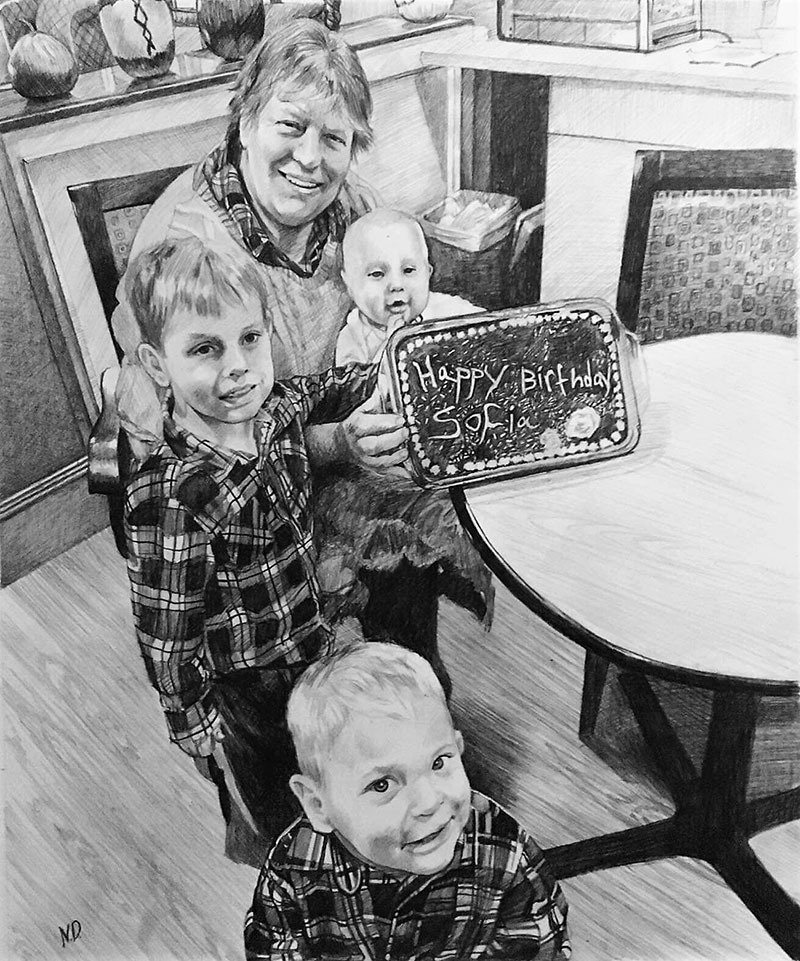 Charcoal 20"x24"
Painted for Jean Tracy, MN
Painted for Jean Tracy, MN