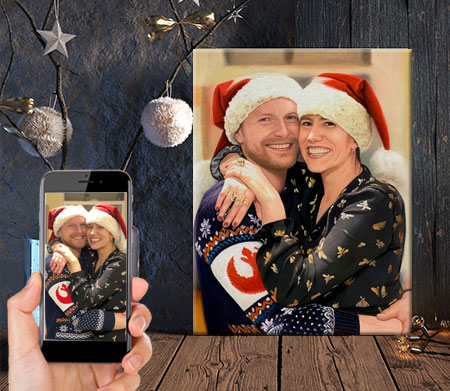 Custom Hand-Painted Portrait By A Professional Artist!
Start Now
Click on an image

to see it full size

Click on the video icon

at bottom right of the image

Hover over images

and click original photo

Hover and click 'more paintings'

to see all paintings of this artist

Found a painting you like?

Hover and click 'I want this artist to paint my photo'
Only

20% Deposit due now:

$40

Remaining balance after painting approval
Unfortunately, we had to say goodbye to our dog, Beau, in February of 2019. His bond with his "mama" was especially strong and they absolutely delighted in each other`s company. I was hesitant to post this video of Liz opening the painting yesterday (Christmas morning) - because even though it was a happy occasion, it was also a very emotional one for Liz. Even so, she wanted this to be shared, as she so appreciates the job that Yolanda did in capturing her boy. What a wonderful job you did, Yolanda. From all of us here, a big thank you to everyone there at Paint Your Life for a job well done.
Read more
Painted for Paul Santa Monica, CA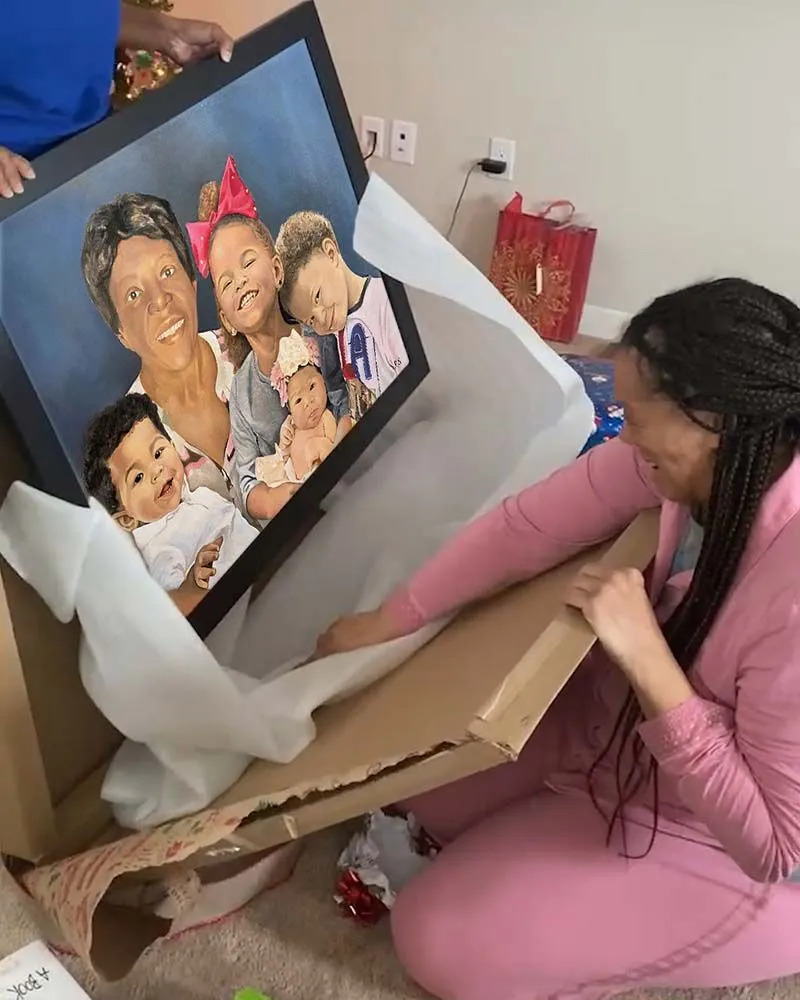 Oil 24"x30"
Painted for Anthony Pomona, CA
Painted for Anthony Pomona, CA
Painted for

Anthony Pomona, CA