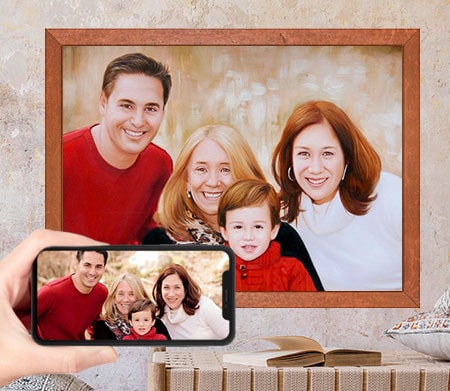 100% Money Back Guarantee + FREE Shipping!
Inspiration & Ideas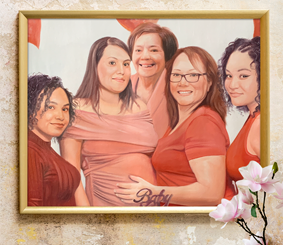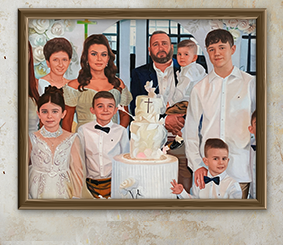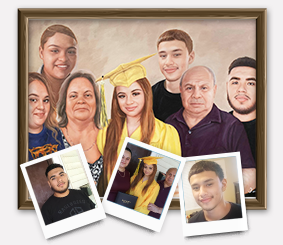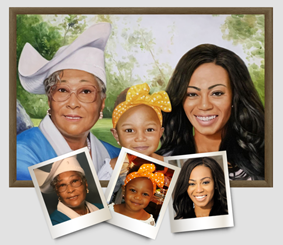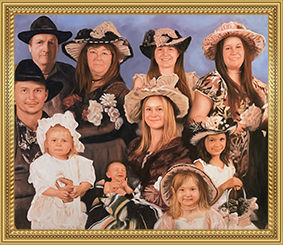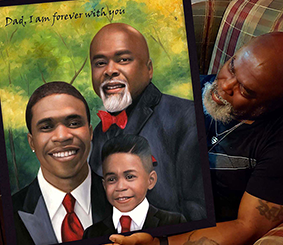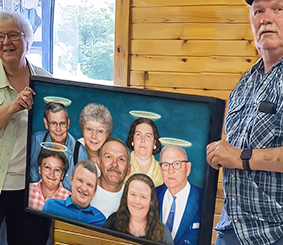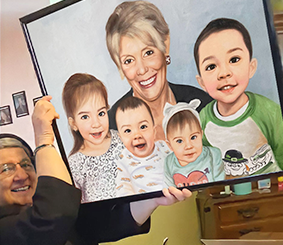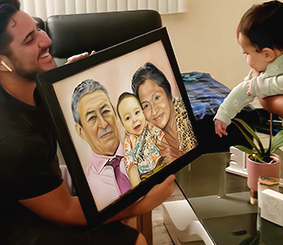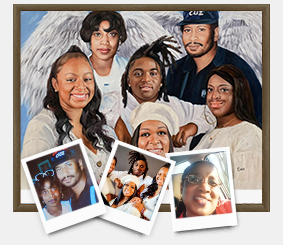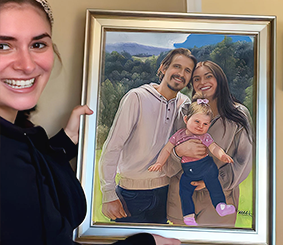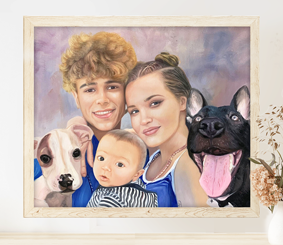 Only

20% Deposit due now:

$79

Remaining balance after painting approval
Tour Our Family Portrait Gallery
How it works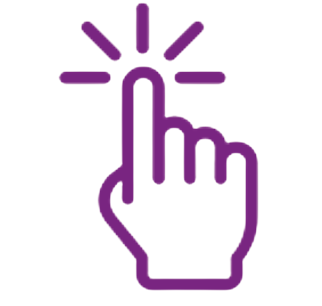 PLACE YOUR ORDER
Choose a medium, select the artist, and upload photos.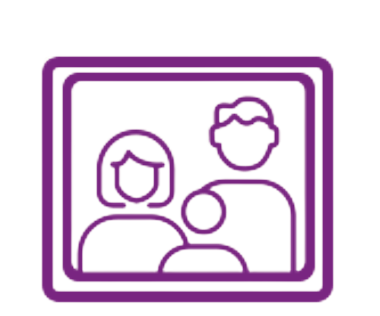 APPROVE MOCK-UP
Review a draft of your portrait via your dashboard.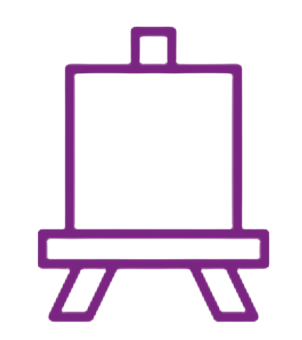 PAINTING BEGINS
Your artist hand-paints your beautiful creation.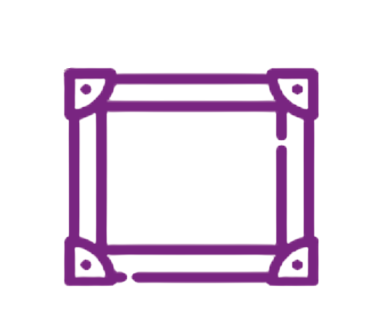 APPROVE PAINTING
Once approved, use our interactive framing guide to choose a frame.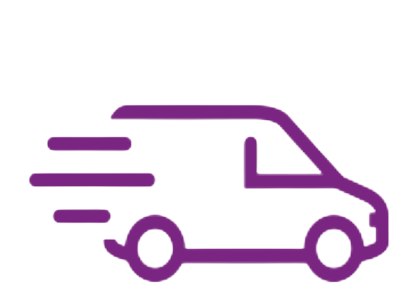 GET YOUR PORTRAIT
Finalize your payment and choose your shipping method.
Thank you for sharing the paint your life love!
This is Blayke, and the portrait is of her late pawpaw and her 4 boys who never had the opportunity to meet the most influential and positive man in her life. It was a neat idea to put the 5 most important male figures of her life into one masterpiece.
Read more
My wife lost her mom some years back so she wasn't able to attend our wedding but she was definitely there in spirit and I just wanted to capture that in a painting.It came in today, what a surprise!!!I love you Beautiful #bigreveal @paintyourlife.com
Read more
My husband always had a close relationship with his Grandparents. When they passed he struggled with their absence. He always talked about how he wished they could have met his two youngest daughters. I saw an ad for paintyourlife and saw all the amazing videos from others, and I just knew this was the place that could give my husband something he couldn`t get otherwise: a photo of his Grandparents with his two baby girls. Thank you paintyourlife you`ve brought so much joy to him and even his dad.
Read more
My grandmother passed away almost 8 years ago. Christmas Eve with her grandkids was her favorite night of the year, and it created some of the most memorable moments of all of our lives. She never got to meet her great grandchildren, but she would've loved all of her boys. It's only fitting that my sister and I (along with our dad) had an oil painting commissioned of her with our four kiddos. It's exactly as we all remember her, and it was the greatest gift we've ever given. Absolutely heart warming moment. We love you, Gran. Thank you for always watching over us. #bigreveal @paintyourlifeart
Read more
This painting is so special to my mom. She always wanted a picture of all of her children together. My sister passed away 5 years ago so that happening was slim to none. But having this painting done made it possible. Thank you so much paint your life for making this special painting possible.
Read more
My Dad died when I was 8 years old. Not having him here to be a grandfather to my children has always been so heavy on my Mom's heart. So, for Mother's Day I had a picture of my dad and two children painted together, so that she now has an image of what he would've looked like as their grandpa!
Read more