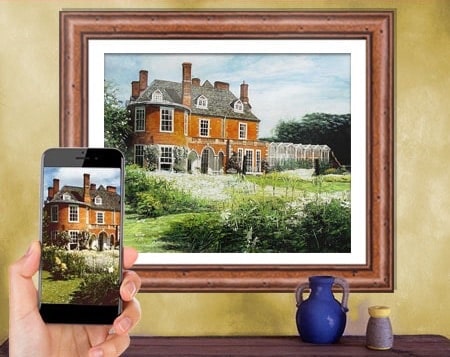 Custom House Portraits Painted from Your Photos
100% Money Back Guarantee + FREE Shipping!
Tour Our House Portrait Gallery
Tour Our House Portrait Gallery
"I got a painting of my wife and I's new house we just purchased less than a month ago for our first anniversary. Thank you for making our special day one to remember. As you can see in the video my wife absolutely loved it! Thank you, Chad Young"
Personalized gifts designed to bring joy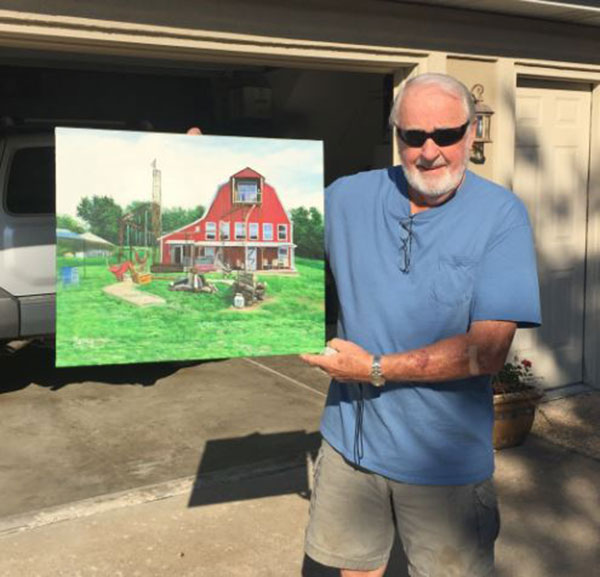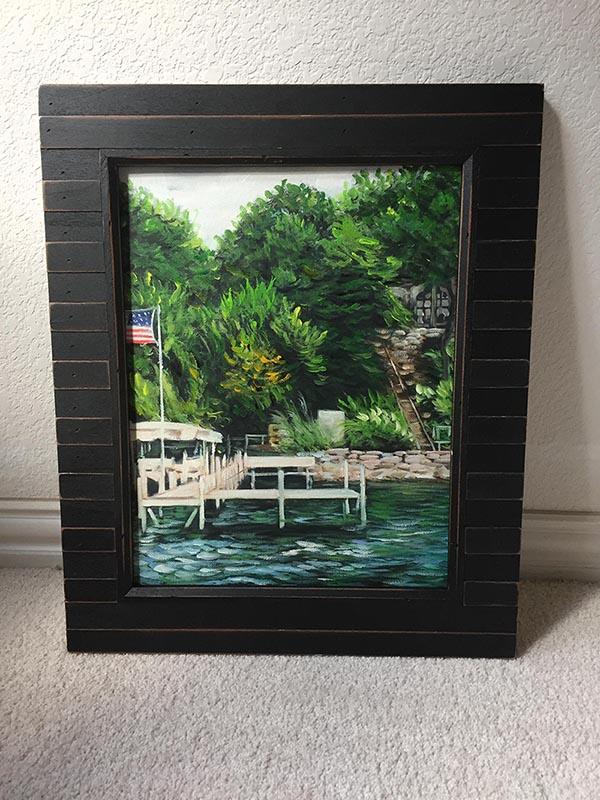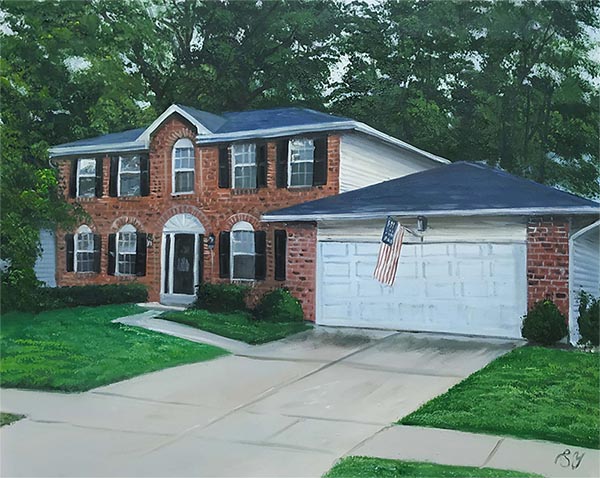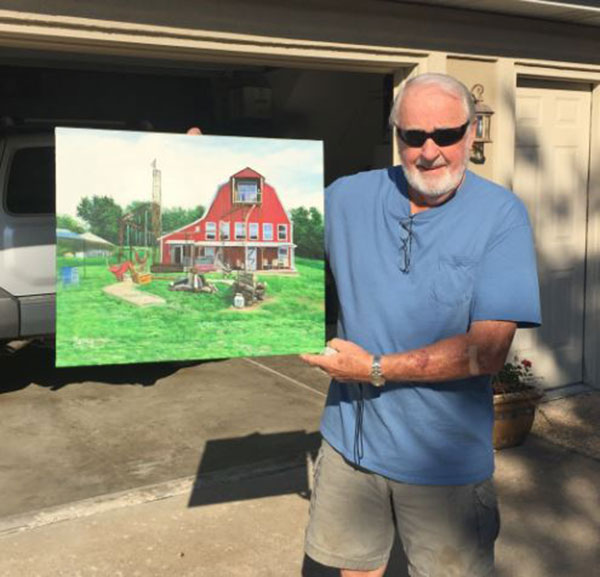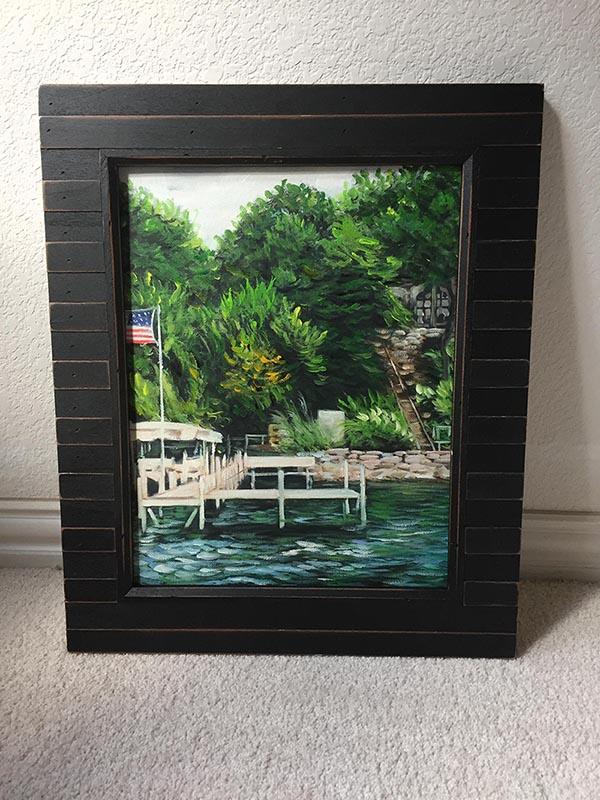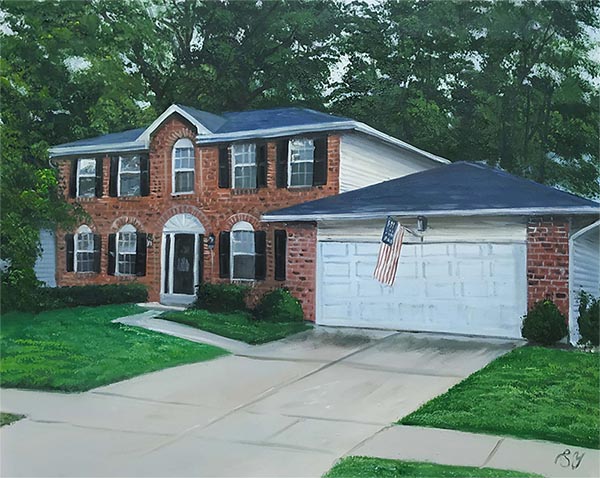 Painting subject :

Landscape / House

Only

20% Deposit due now:

$36

Remaining balance after painting approval
Meet Some Of Our House Artists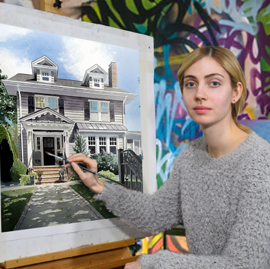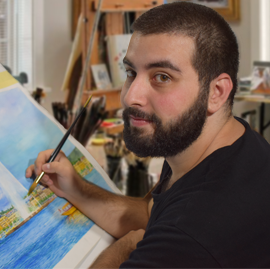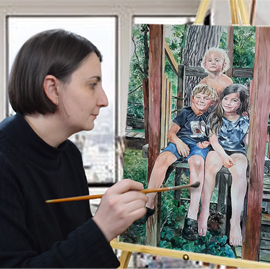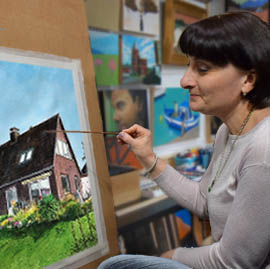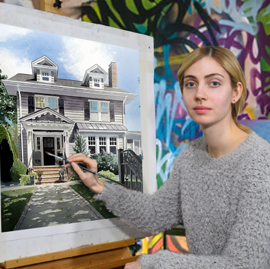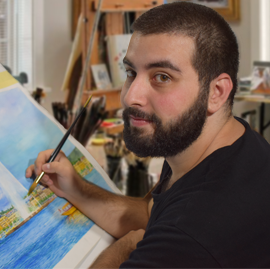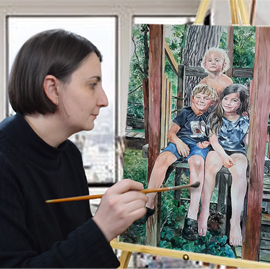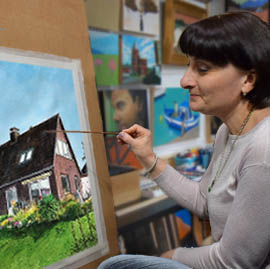 "I sent in a snapshot of our farmhouse that my wife and I lived in for many years. We loved living there and it is really one of the landmark houses in Fayette County, OH. I ordered it for Christmas and as you can see from the video she really loved it."
"Being in the Marines, we move often and even live overseas. For Christmas this year I bought my wife a paint your life painting of the house we lived in while stationed in Japan. The house is even more special to us since we had our second son while living there. She absolutely loved the painting."