MEANINGFUL GRADUATION GIFTS
Inspiration & Ideas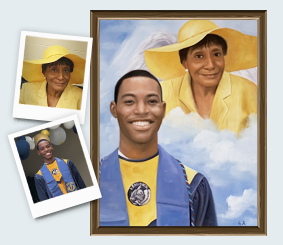 Create a beautiful legacy portrait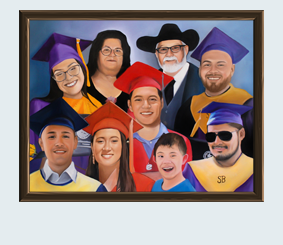 Show your creativity in a portrait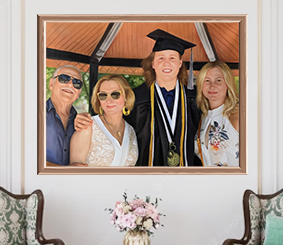 Even if they never managed to take a photo together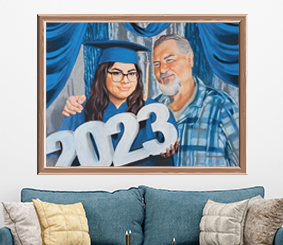 Capture your favorite memory in a portrait forever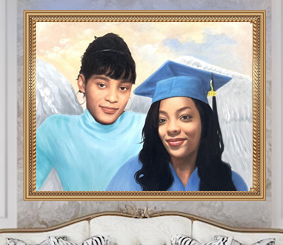 Share your graduation with lost loved ones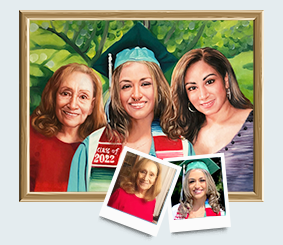 Share your graduation with lost loved ones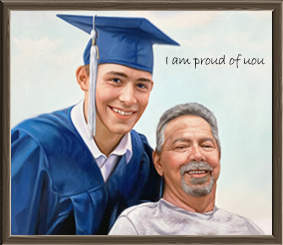 Include special text to remember your loved one
How it works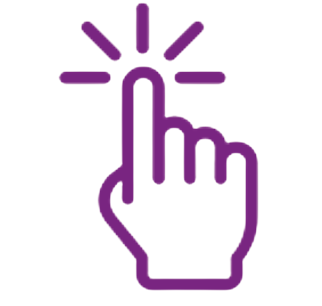 PLACE YOUR ORDER
Choose a medium, select the artist, and upload photos.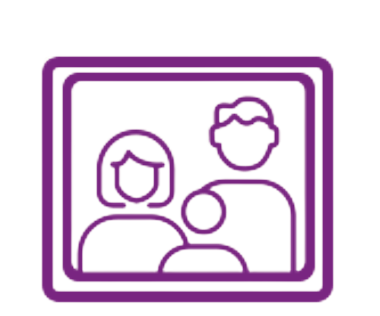 APPROVE MOCK-UP
Review a draft of your portrait via your dashboard.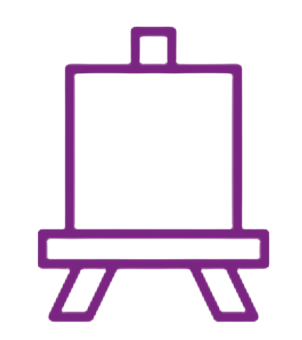 PAINTING BEGINS
Your artist hand-paints your beautiful creation.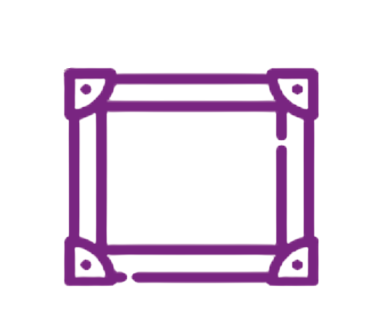 APPROVE PAINTING
Once approved, use our interactive framing guide to choose a frame.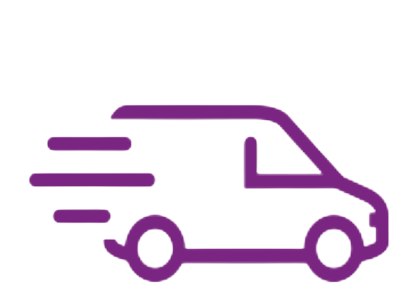 GET YOUR PORTRAIT
Finalize your payment and choose your shipping method.
Learn How Paint Your Life Artists Create Hand-Painted Portraits From Your Photos.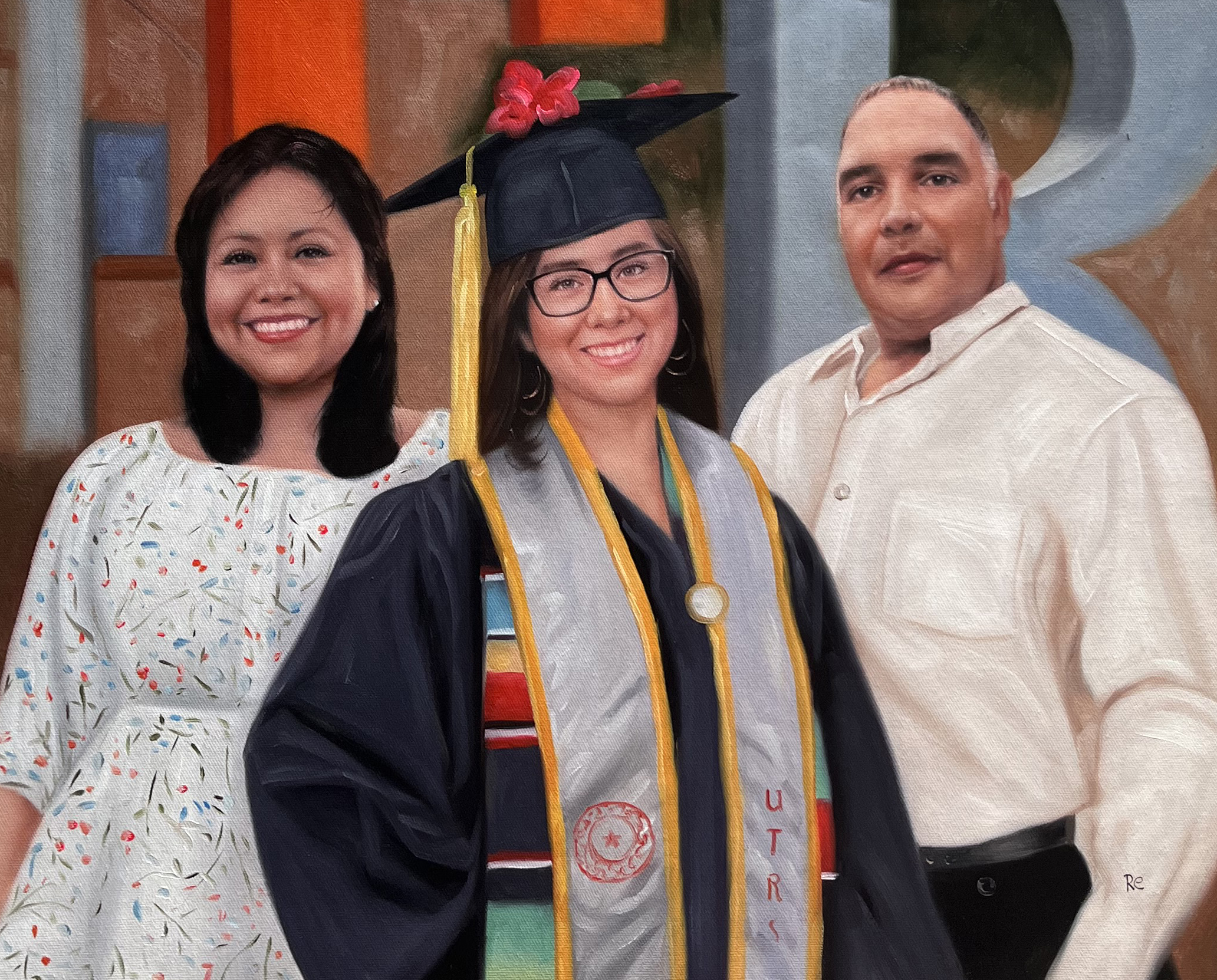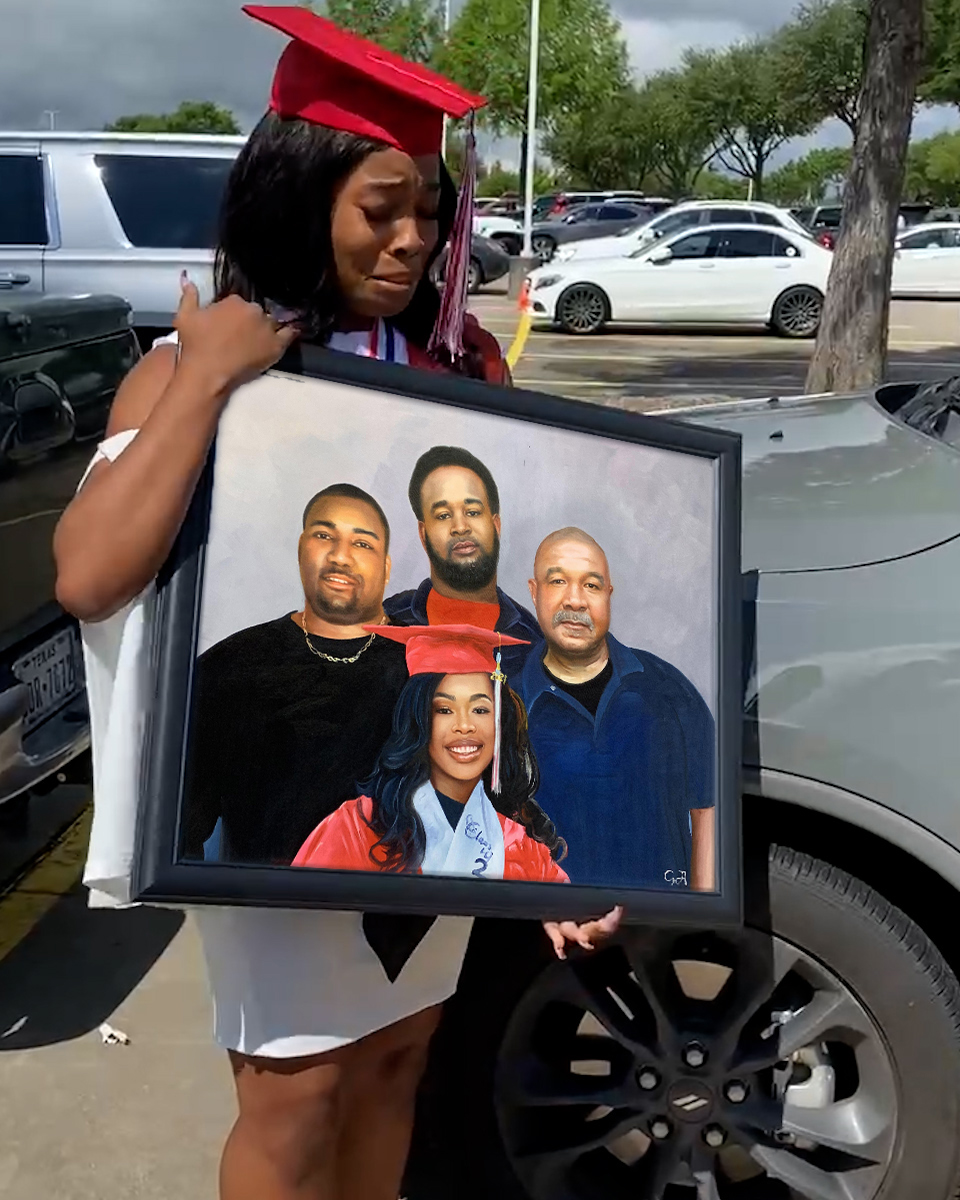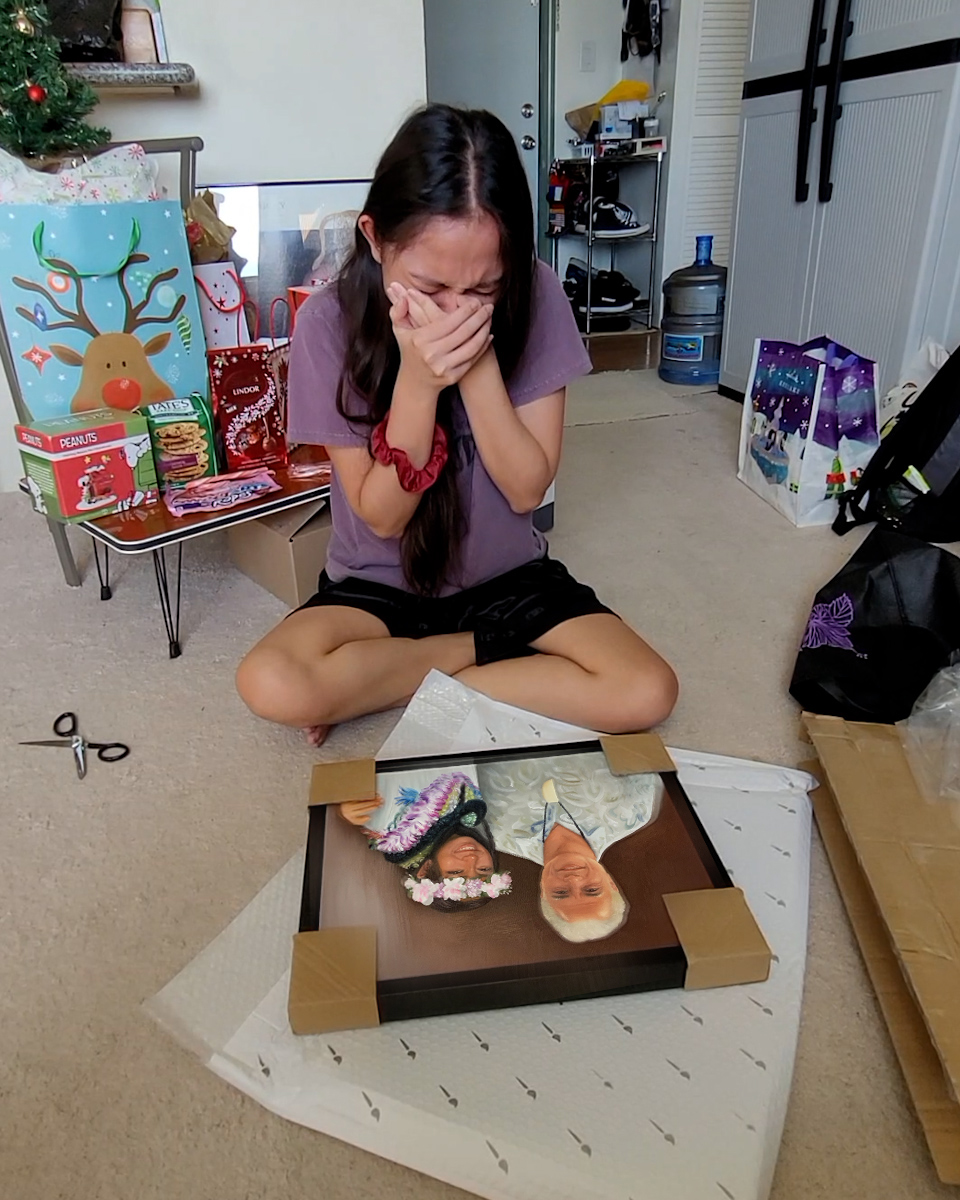 Only

10% Deposit due now:

$14

Remaining balance after painting approval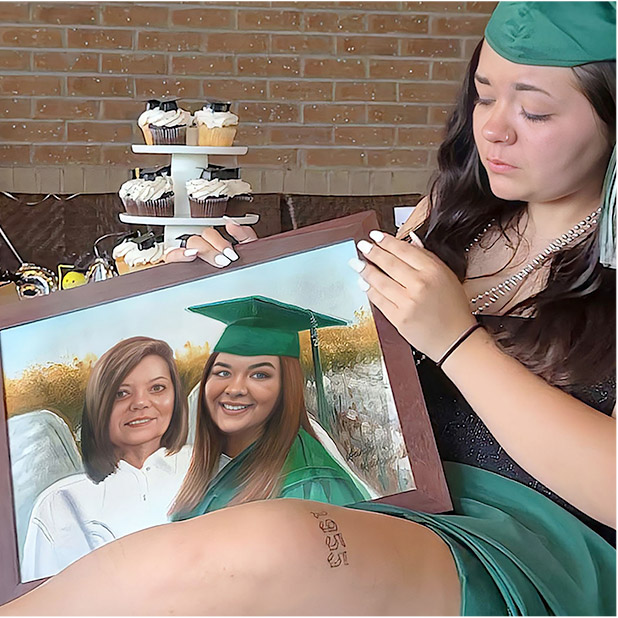 "My mother and my daughter were very close before my mother passed. My mom was a proud grandmother and showed up for everything. Graduation was something my daughter looked forward to but also dreaded because my mom, her Nina wouldn`t be in the stands cheering her on so I wanted to give her something special to remind her that her Nina is always with her!"
Painted for Rachael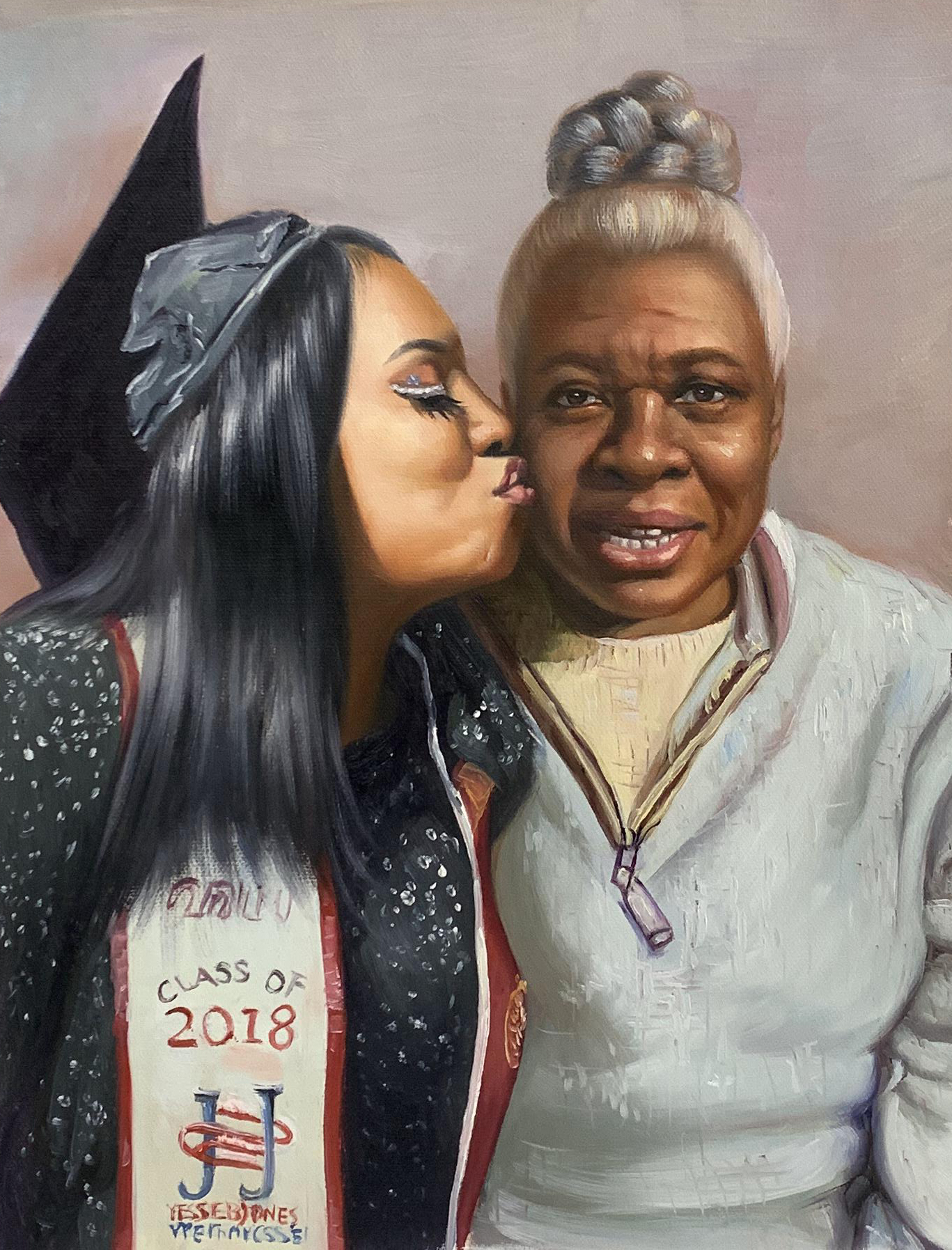 "Around the time my mom graduated with her bachelor's degree my granny was really sick & in & out of the hospital so she couldn't make it to her graduation then my granny passed a few month after."
Painted for Mikayla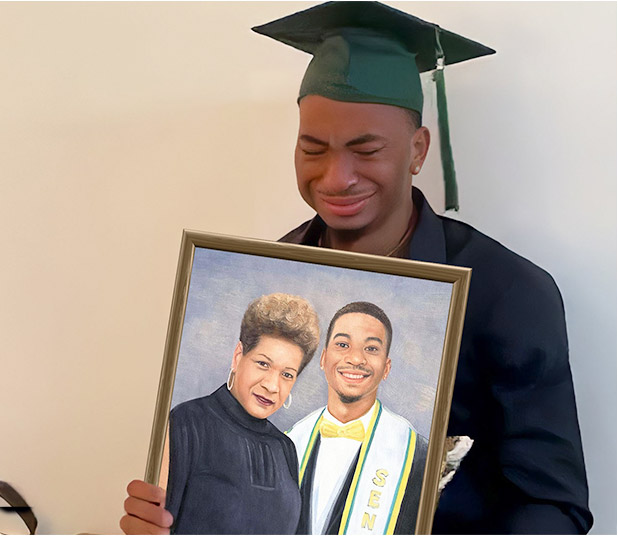 "My Aunt passed unexpectedly in April 2018. She and her youngest son (my cousin) were really close and he was finishing his first year of college. He has a picture with her from his High School graduation and I wanted him to have the same for his college graduation. She is forever with him!"
Painted for Marchessa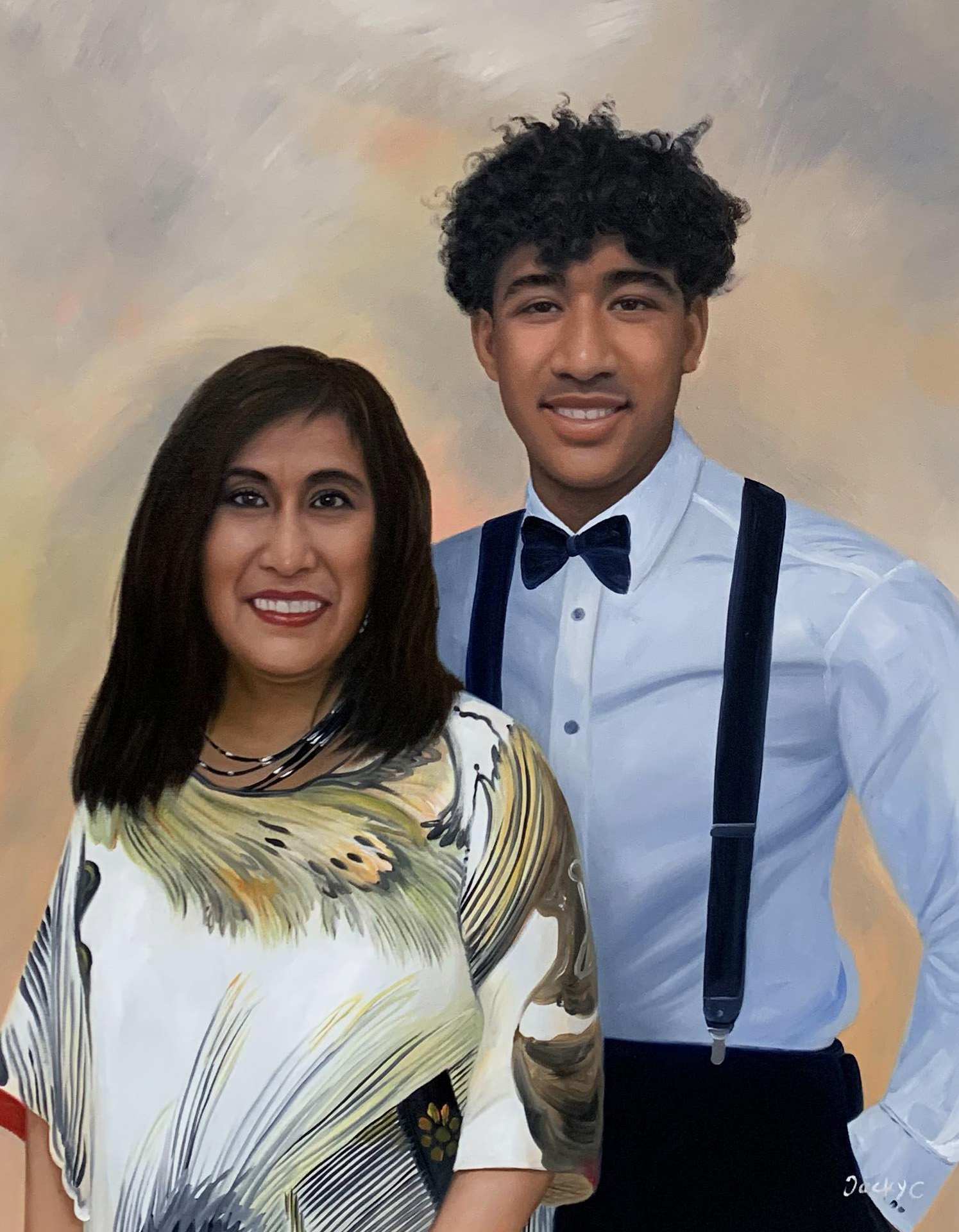 "I've had this graduation gift planned for over 3 years because when my son delivered his grandma's eulogy, he promised to graduate and make it to university for her. He was 14 years old when he said this, fast forward to his 2021 Graduation, I had this painting created of my son on the day of his high school graduation and had his grandma added in so that he knows she is always with him. (Btw, he received a football scholarship to university)"
Painted for Kim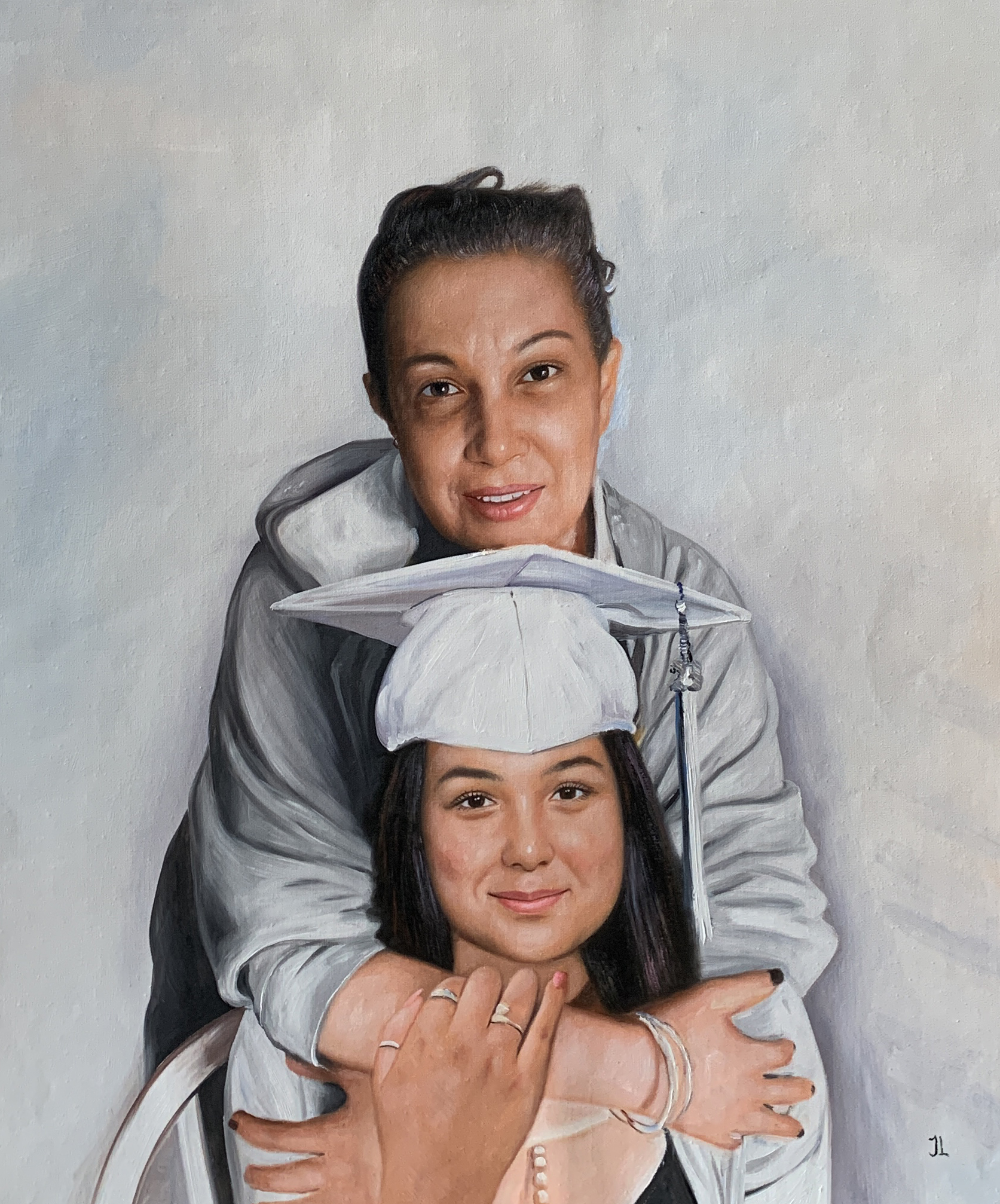 "This is my daughter and her grandmother. They were very close and my daughter wished she could be here for her graduation but my mom passed away a few years ago. This was an amazing way to capture her presence in her life."
Painted for Andrea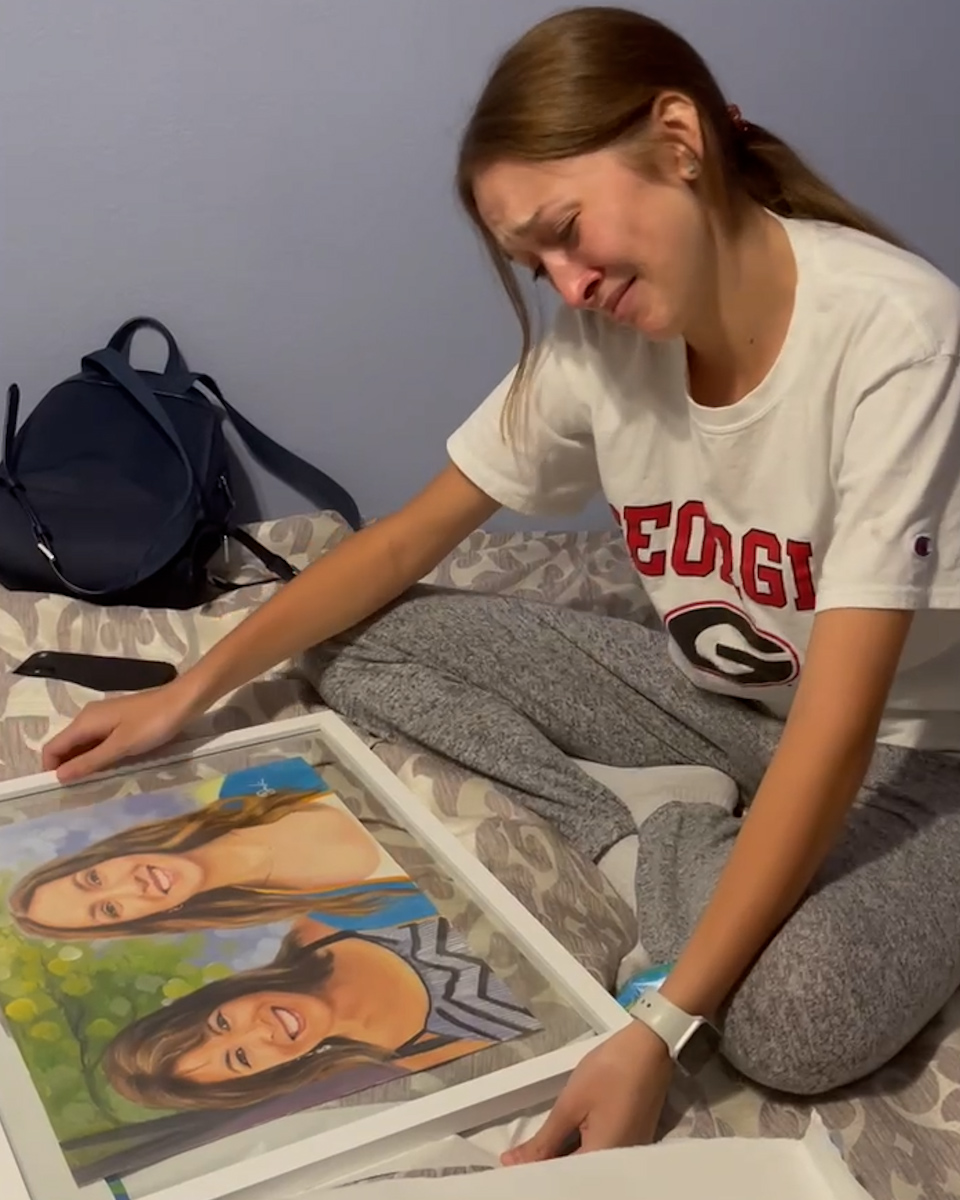 "My best friend lost her mom four years ago. She just recently graduated from the University of Florida. We had her mom into the graduation picture with her since she was unable to be here. I couldn't ask for a better painting! Amazing."
Painted for ....
Our Commitment to You
Hand-painted portraits are a work of heart.
PaintYourLife is committed to bringing your vision to life together with professional artists.
Unlimited modifications and the ability to combine multiple photos
into one beautiful painting ensures your absolute satisfaction.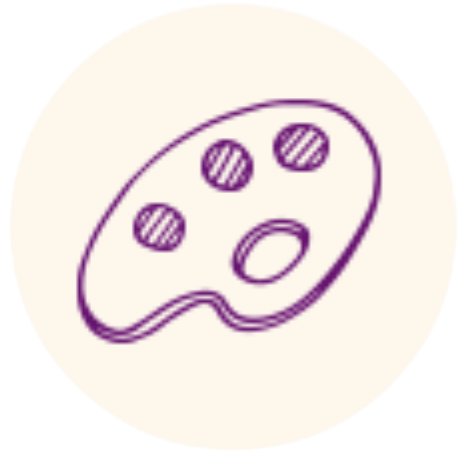 100%
Hand-painted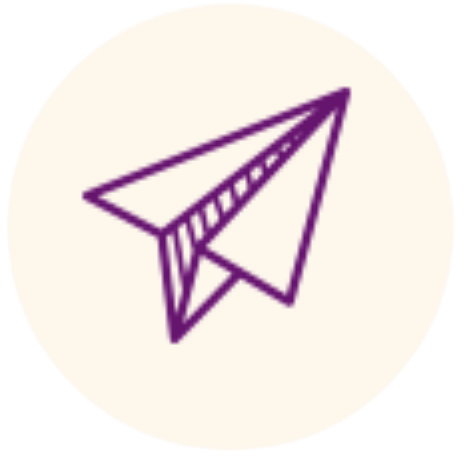 Free
Shipping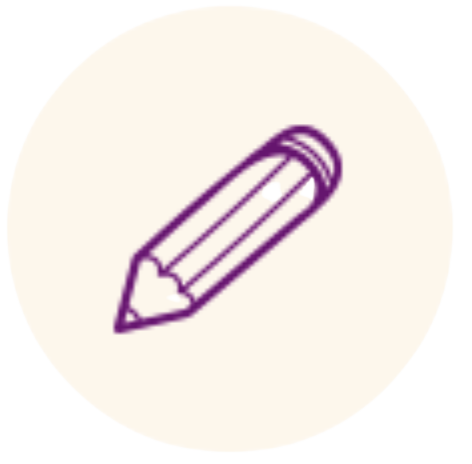 Unlimited
Modifications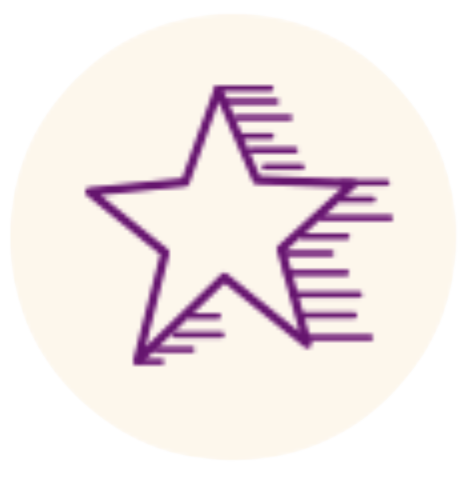 5-star rating
Trustpilot.com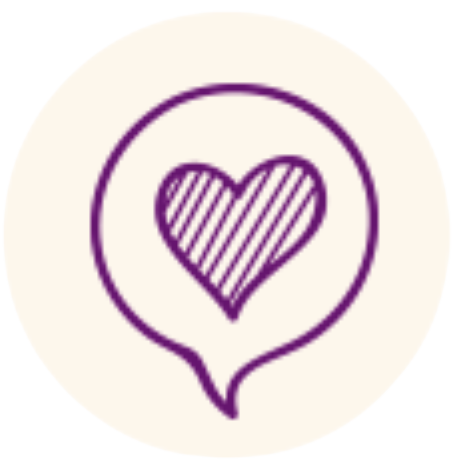 24/7
Support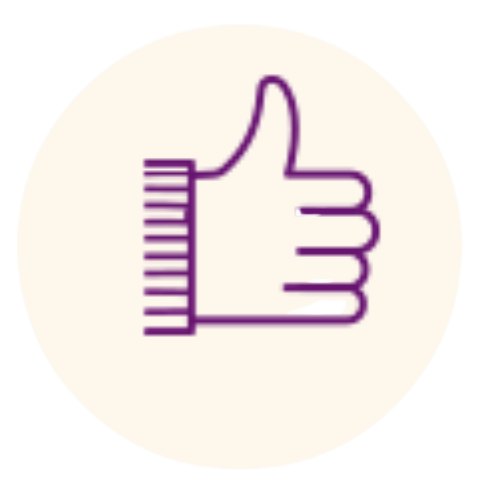 Satisfaction
Guaranteed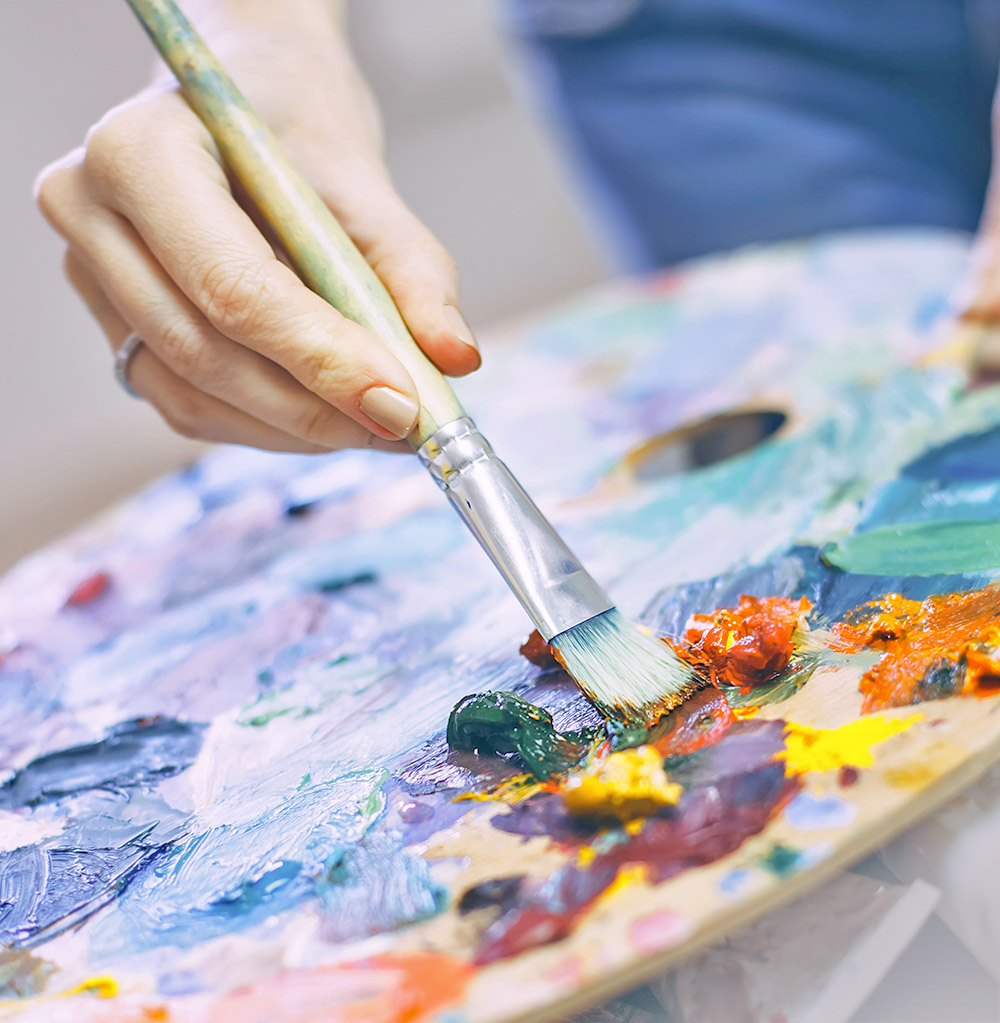 Moments Of Your Dreams
Masterfully painted by our professional artists.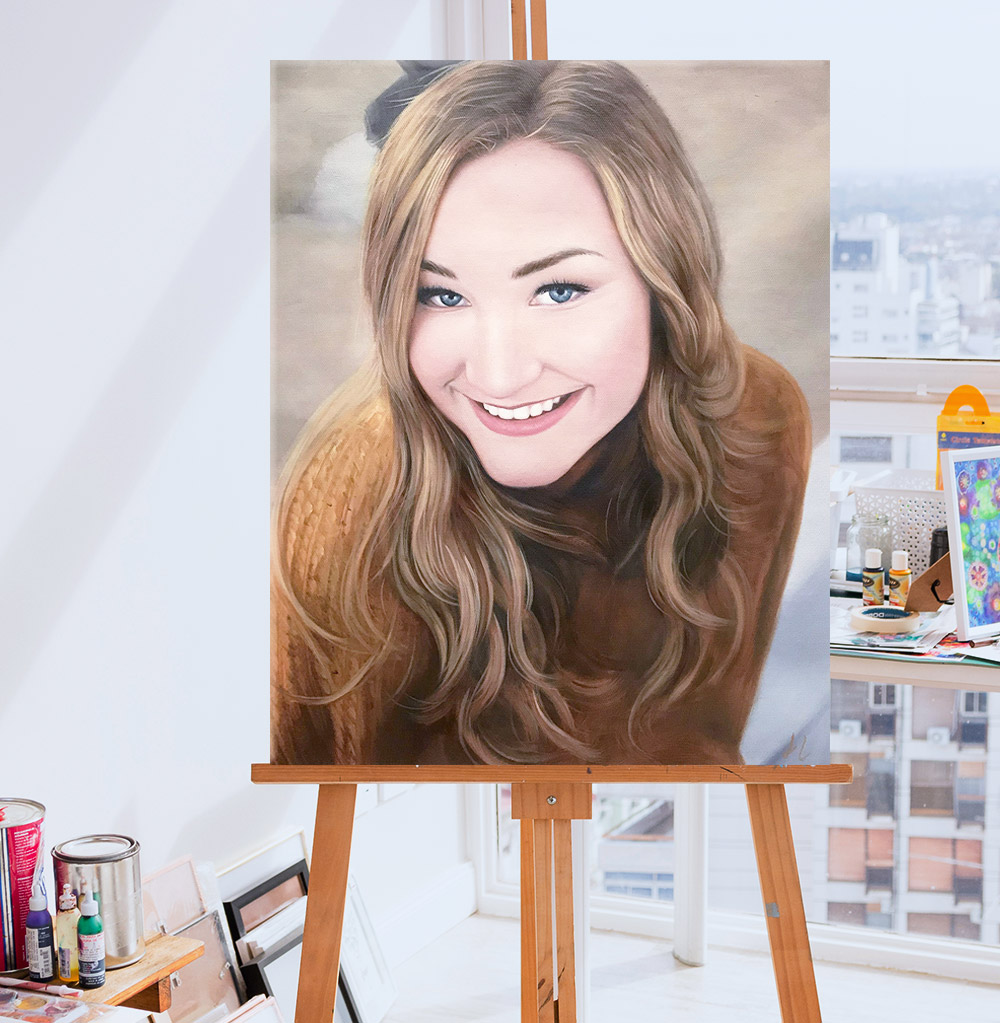 Care & Attention
Supporting you on your portrait journey with unlimited modifications and open communication.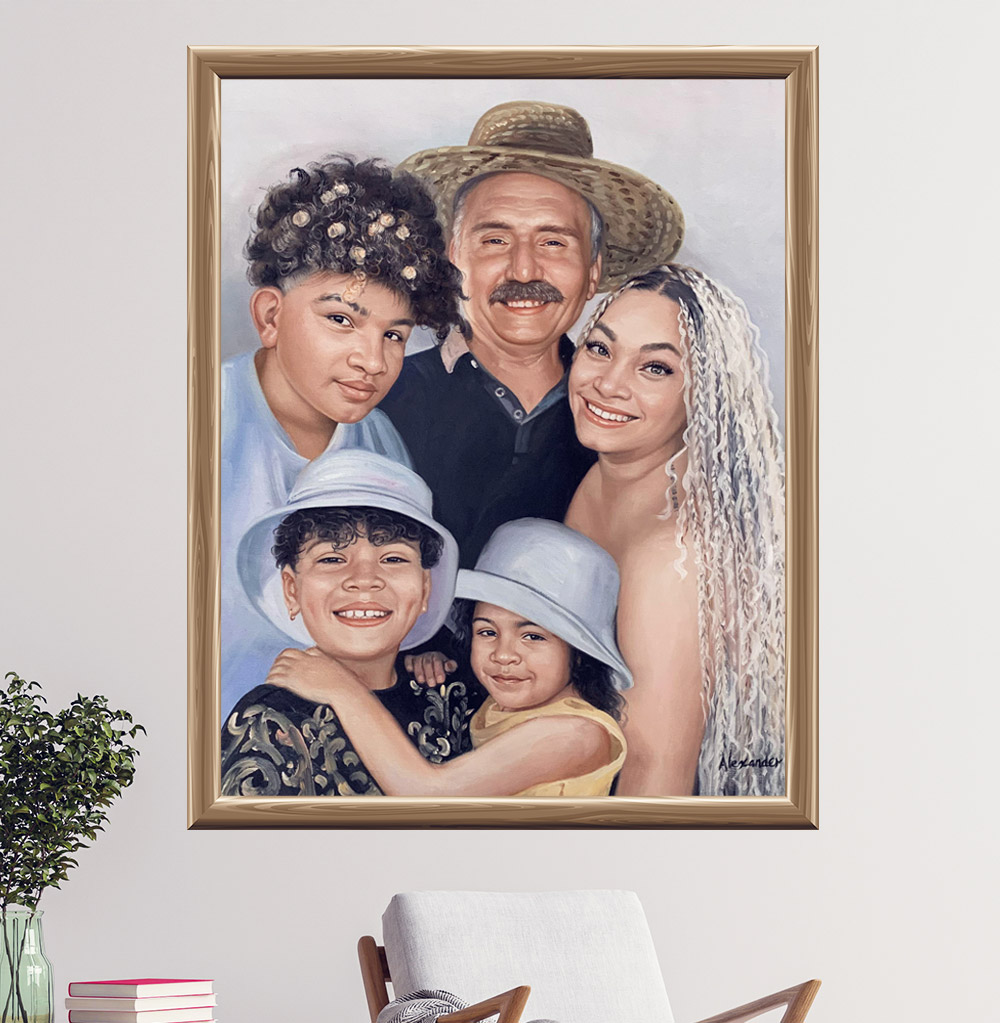 Hand Painted Memories
Beautiful framing options complete a masterpiece to enhance your home and heart.