Gifts for Couples
Personalized Gift for Couples: Preserve Special Memories with a Custom Hand-Painted Portrait
Deciding on the perfect gift idea for couples in your life doesn't have to be difficult. Our custom hand-painted portraits make excellent gifts for married couples or friends or family members that are couples and getting married, celebrating a major holiday, or ringing in special wedding anniversaries. Browse the gallery below for examples, submit an order with a photo and medium of your selection, and you'll be set to give this unique gift to the special couples in your life.
Click on an image

to see it full size

Click on the video icon

at bottom right of the image

Hover over images

and click original photo

Hover and click 'more paintings'

to see all paintings of this artist

Found a painting you like?

Hover and click 'I want this artist to paint my photo'
Paintings Gallery
Gift Ideas For Couples
Painting subject :

1 Person

Only

20% Deposit due now:

$40

Remaining balance after painting approval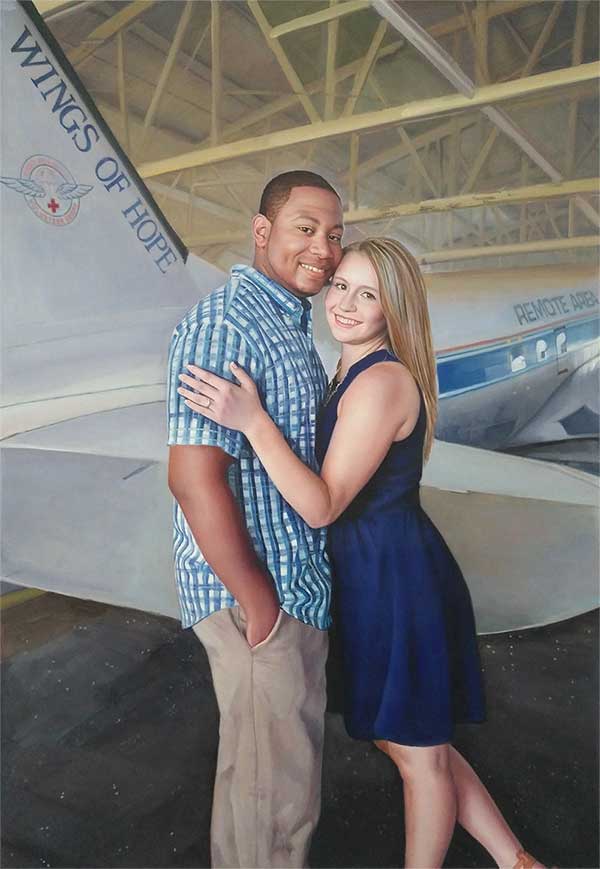 Acrylic 20"x24"
"So one of my best friends from college was getting married and I wanted to get them something cool, something ..."
Painted for Derick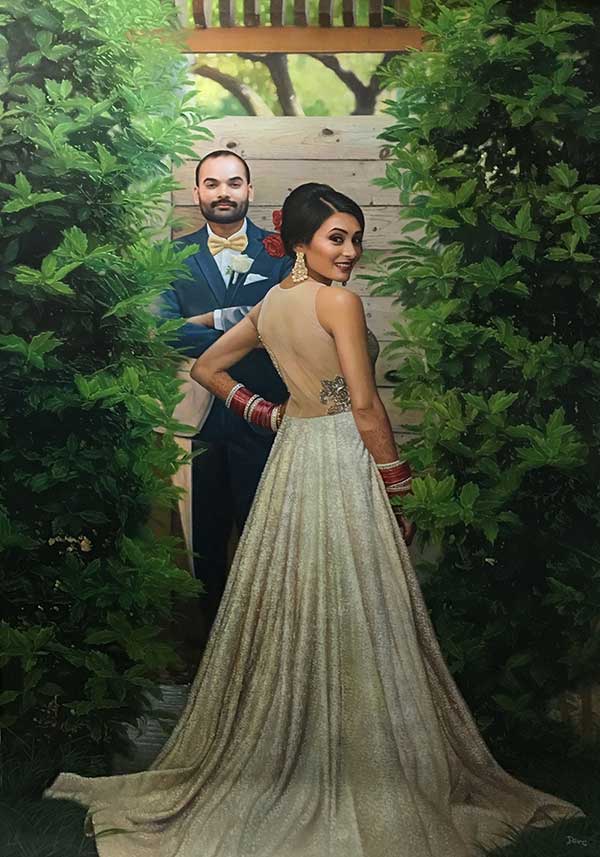 Oil 48"x72"
Painted for Shani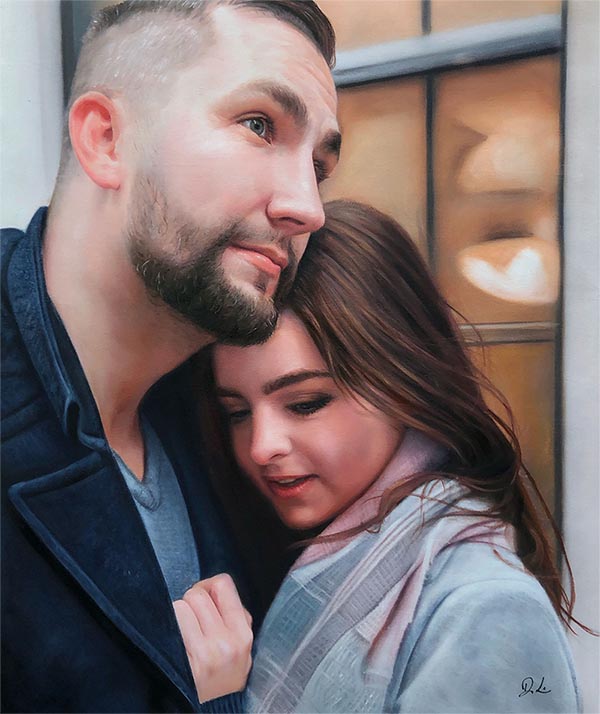 Oil 20"x24"
Painted for Olha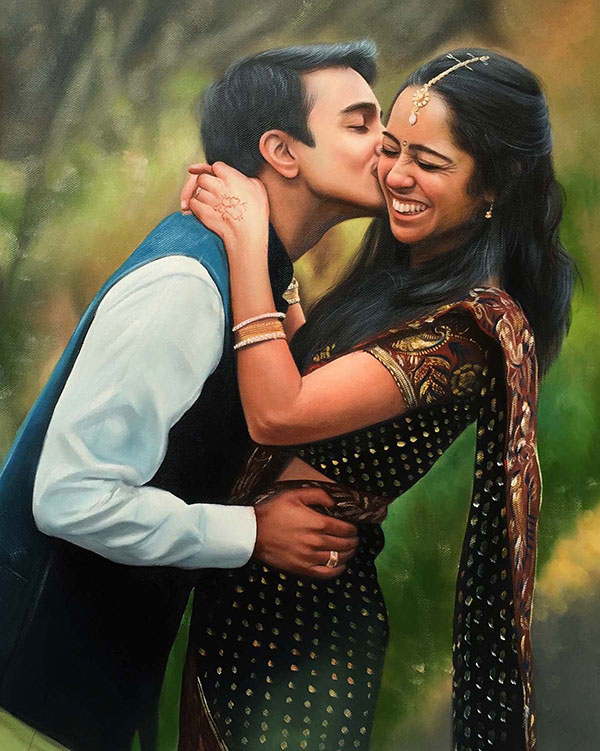 Oil 16"x20"
Painted for Kaushik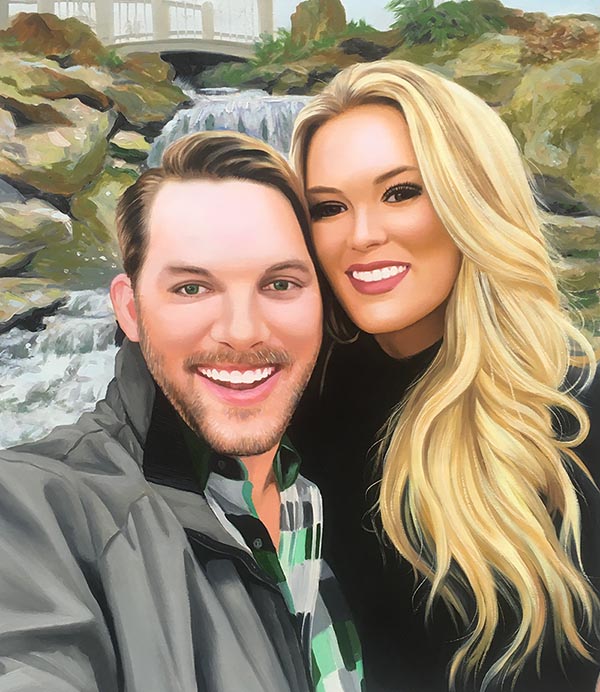 Oil 20"x24"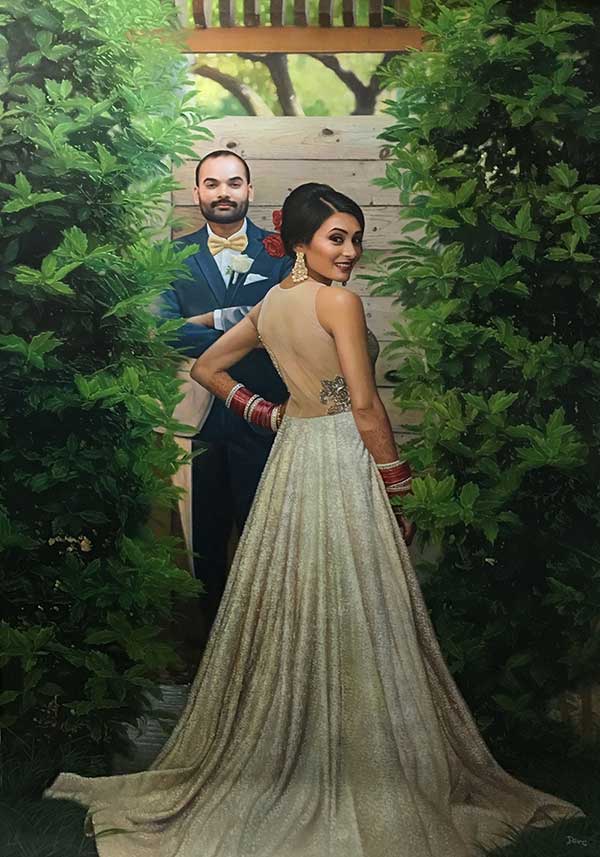 Oil 48"x72"
Painted for Shani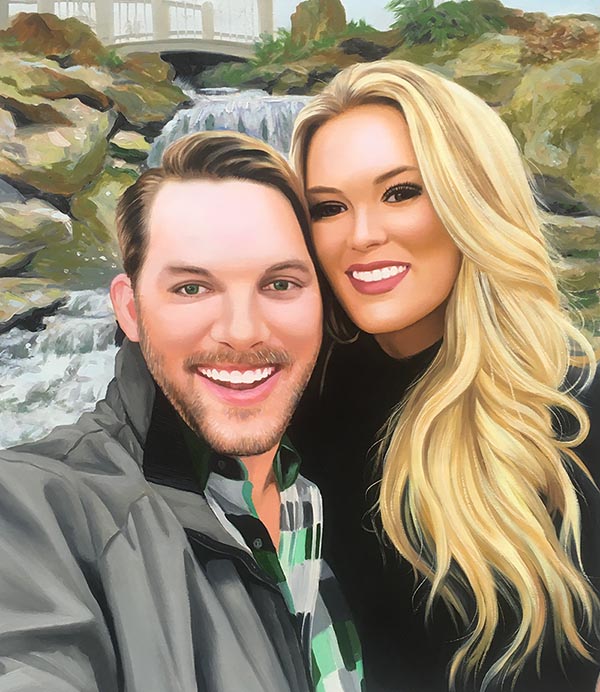 Oil 20"x24"