Anniversary Gifts For Men / For Him
When Selecting Anniversary Gifts For Men, A Custom Handmade Portrait Is The Perfect Choice.
Choosing anniversary gifts for men can seem a bit overwhelming. This year, try something unique and commission the creation of a hand painted custom portrait--bringing your love to life! Whether it be a shot taken on your wedding day or a snap from your recent vacation together, send us a photo of your choice and one of our talented artists will turn it into a beautiful portrait.
Click on an image

to see it full size

Click on the video icon

at bottom right of the image

Hover over images

and click original photo

Hover and click 'more paintings'

to see all paintings of this artist

Found a painting you like?

Hover and click 'I want this artist to paint my photo'
Paintings Gallery
Men's Anniversary Gift Ideas
Painting subject :

1 Person

Only

20% Deposit due now:

$40

Remaining balance after painting approval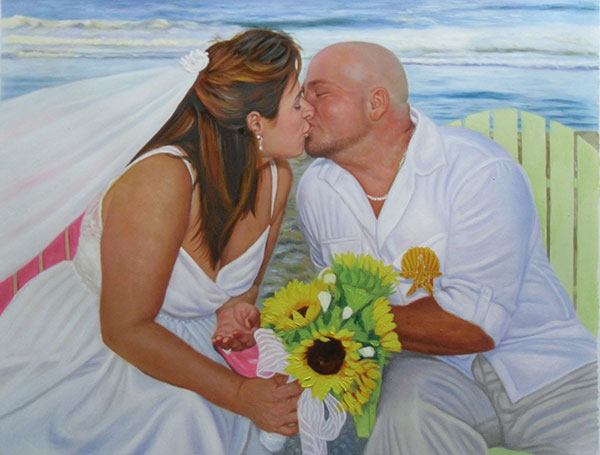 Oil
"What a great result of our wedding photo. The oil painting is just beautiful and we absolutely love it!"
Painted for Melissa Vanceboro, NC
Painted for Melissa Vanceboro, NC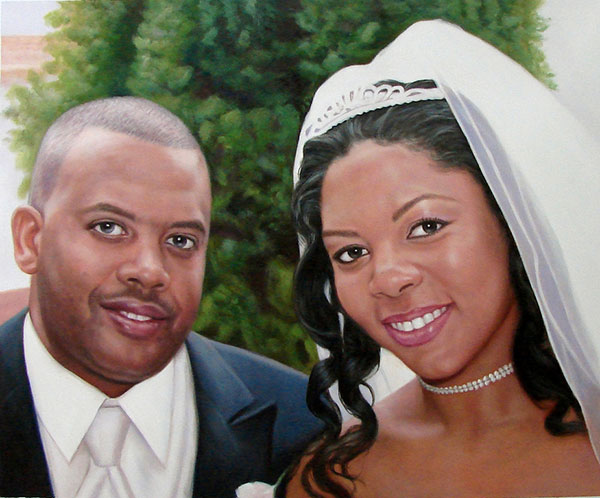 Oil
Painted for Pierre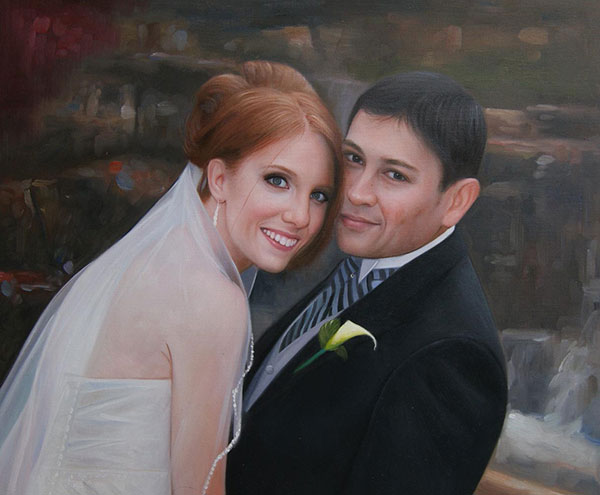 Oil 20"x24"
Painted for Amanda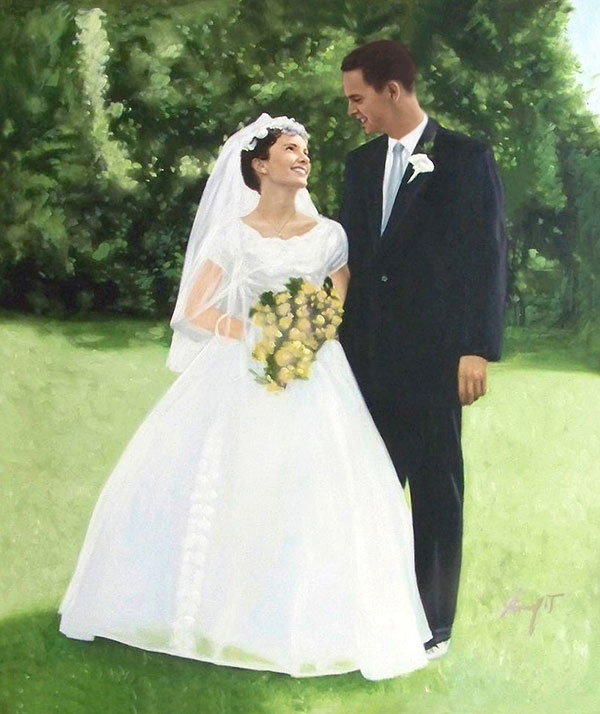 Oil
Painted for Mark San Tan Valley, AZ
Painted for Mark San Tan Valley, AZ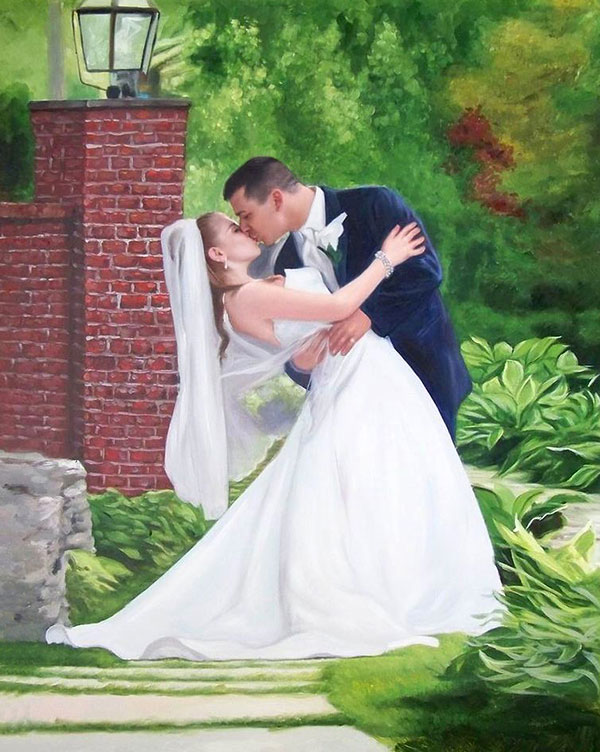 Oil
Painted for Dominick elmont, NY
Painted for Dominick elmont, NY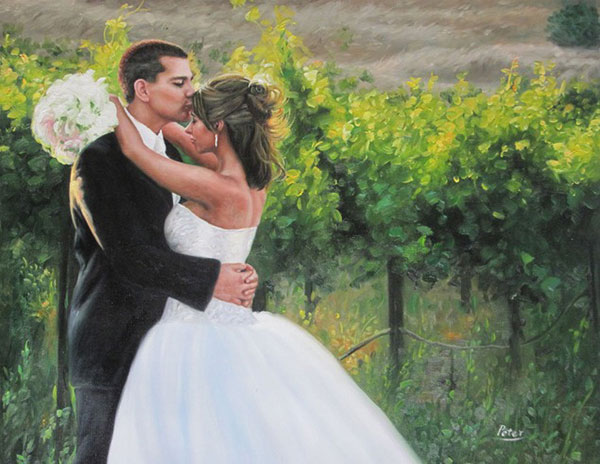 Oil
Painted for Allison Hollister, CA
Painted for Allison Hollister, CA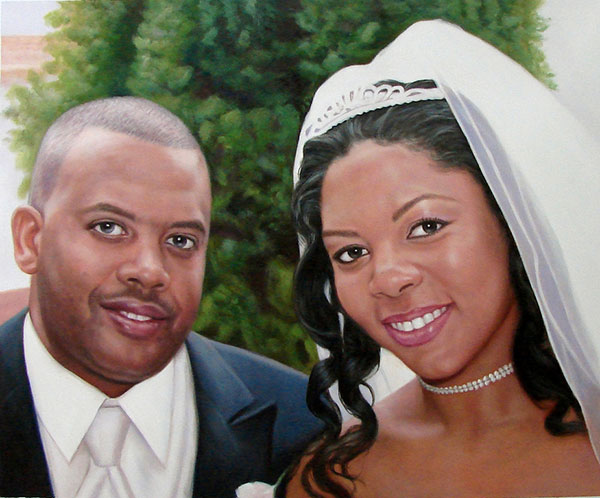 Oil
Painted for Pierre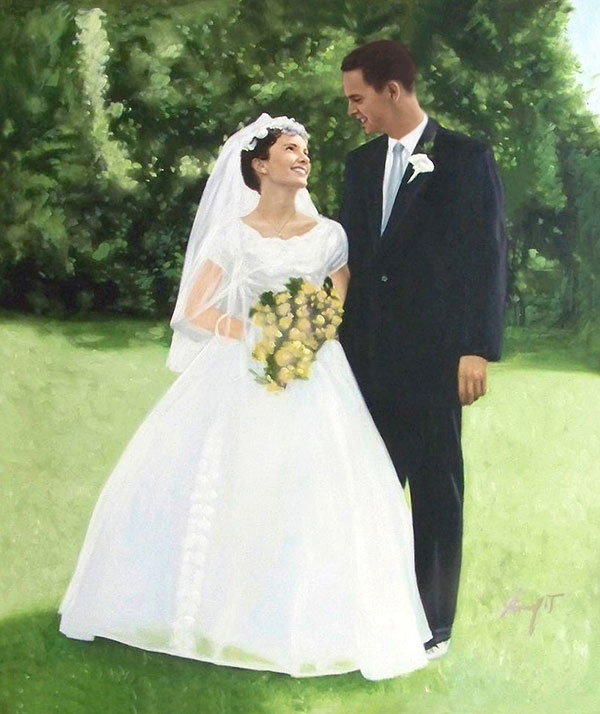 Oil
Painted for Mark San Tan Valley, AZ
Painted for Mark San Tan Valley, AZ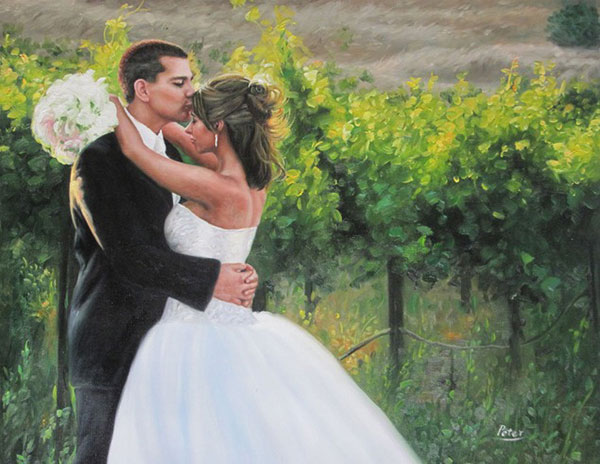 Oil
Painted for Allison Hollister, CA
Painted for Allison Hollister, CA