Click on an image

to see it full size

Click on the video icon

at bottom right of the image

Hover over images

and click original photo

Hover and click 'more paintings'

to see all paintings of this artist

Found a painting you like?

Hover and click 'I want this artist to paint my photo'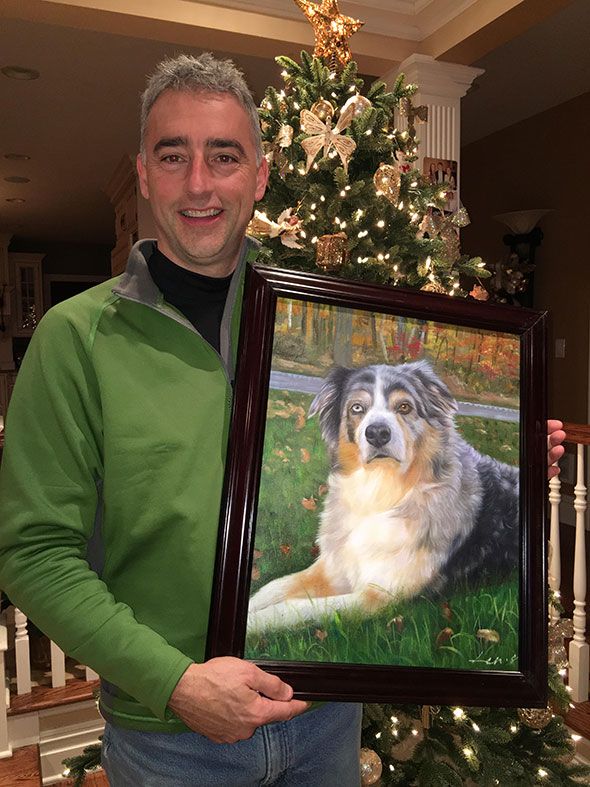 Oil 16"x20"
"We lost our dog, Gunnar, suddenly just 2 weeks before Christmas. Looking at other pet portraits on the websit..."
Painted for Dana Far Hills, NJ
Painted for Dana Far Hills, NJ