Click on an image

to see it full size

Click on the video icon

at bottom right of the image

Hover over images

and click original photo

Hover and click 'more paintings'

to see all paintings of this artist

Found a painting you like?

Hover and click 'I want this artist to paint my photo'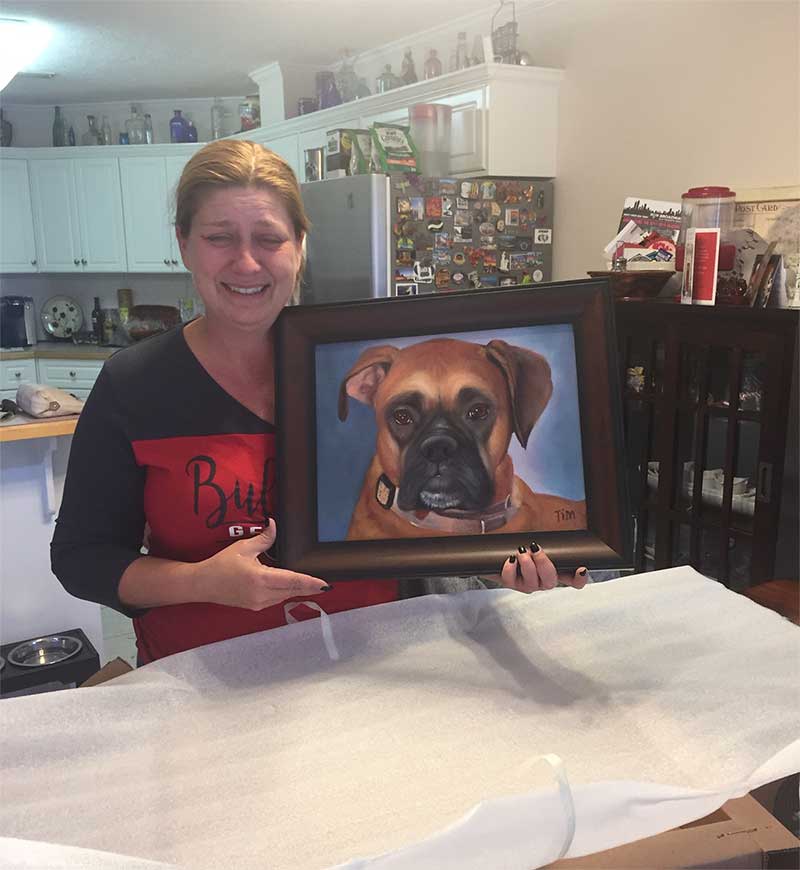 Oil 11"x14"
"My daughter`s Gracie passed away earlier this year. She has been very sad without her. I was hoping this would..."
Painted for Judith Evans, GA
Painted for Judith Evans, GA