Click on an image

to see it full size

Click on the video icon

at bottom right of the image

Hover over images

and click original photo

Hover and click 'more paintings'

to see all paintings of this artist

Found a painting you like?

Hover and click 'I want this artist to paint my photo'
Showcase & Bio
David D.
---
It took a lot for David's family to keep him occupied as a kid. He was very energetic! It was his aunt who piqued his interest in drawing when she found that David could watch her draw for hours at a time. From those early experiences, he's gone on to master black and white and colored pencil techniques in addition to watercolor painting.

David describes himself as "obsessed" with the works of Sandro Botticelli and Gustav Klimt. About his favorite painting, Botticelli's "The Birth of Venus," he says, "I don't think I can even express everything I feel about that painting. I love its story, colors, the execution. Everything about it, and more."

David finds inspiration in everything around him - music, nature, dragonflies, and even artificial intelligence. He can be fascinated by things that mean nothing to most people and incorporate those things into his art in the most captivating ways.
See David D. at work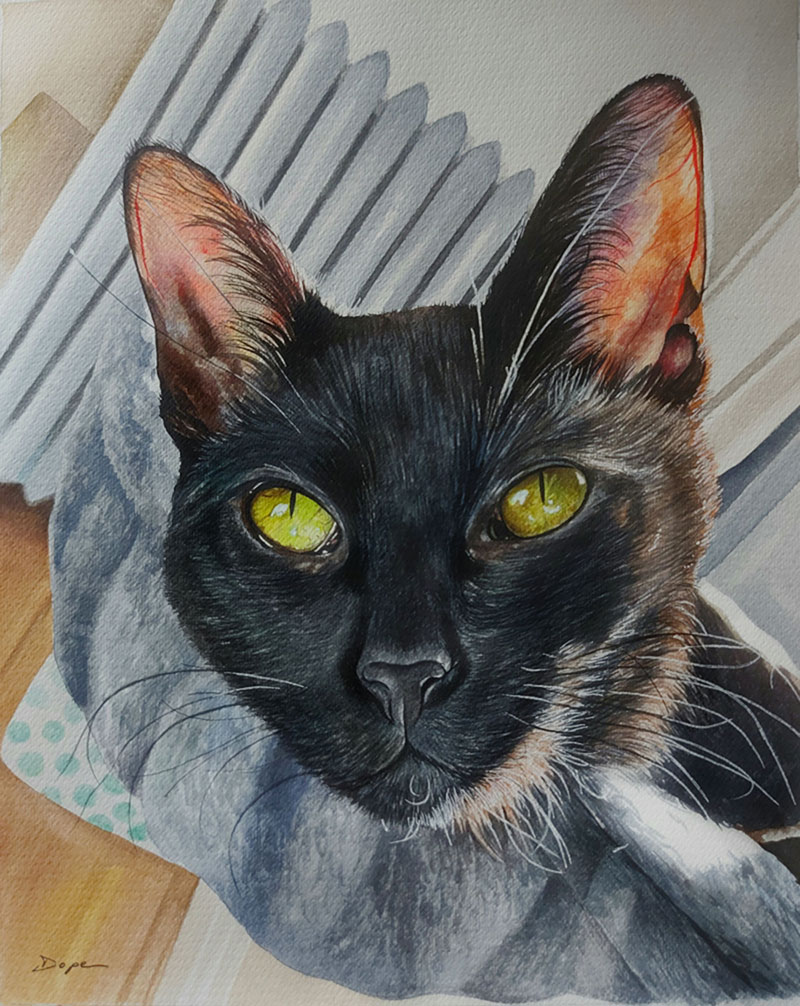 Painted for Noel Chicago, IL
Painted for Noel Chicago, IL
Painted for

Noel Chicago, IL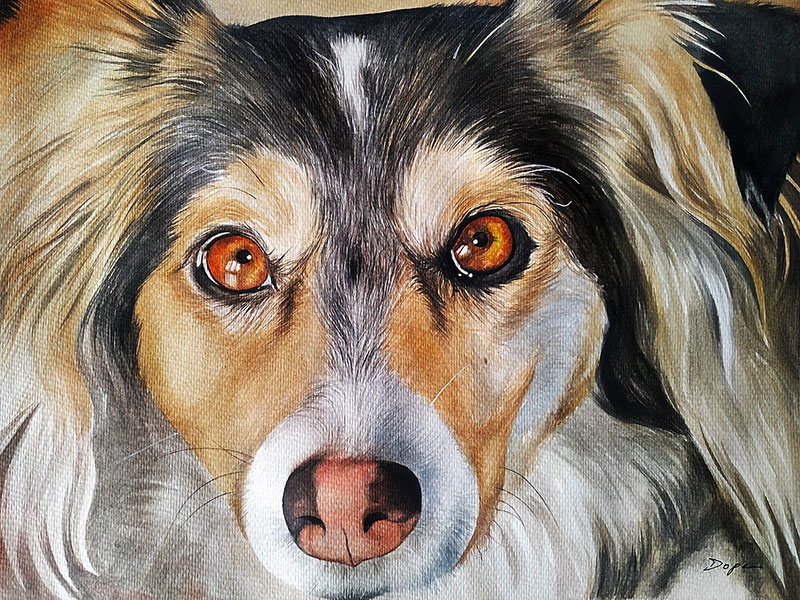 Painted for Cynthia monte sereno, CA
Painted for Cynthia monte sereno, CA
Painted for

Cynthia monte sereno, CA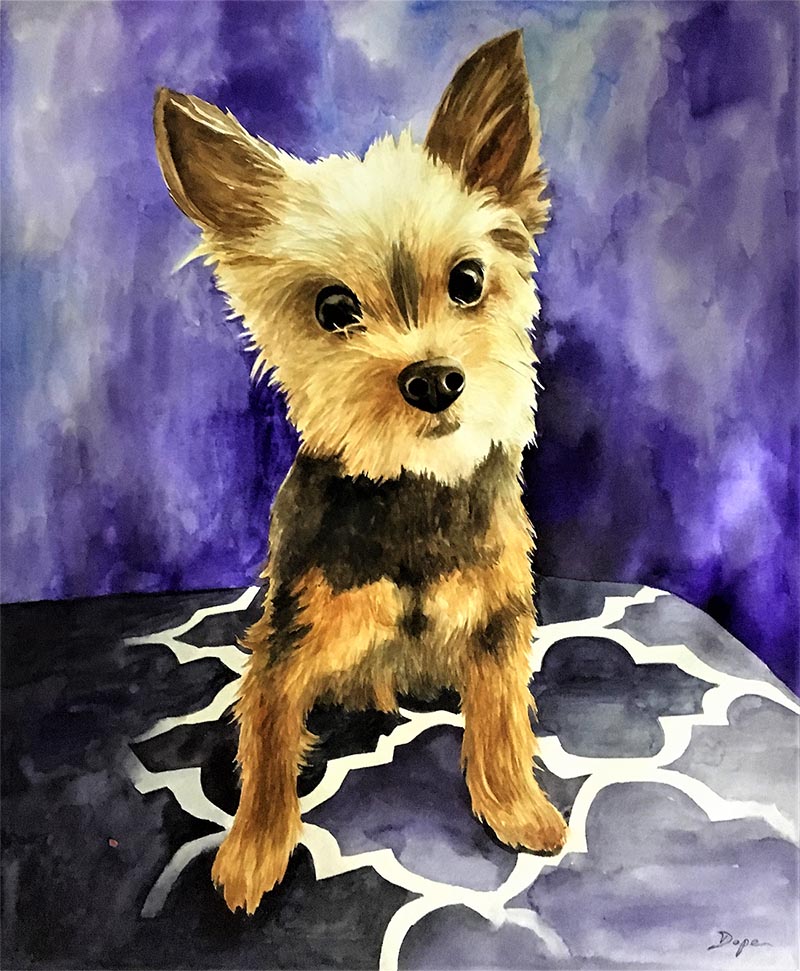 Painted for Jessica Concord, CA
Painted for Jessica Concord, CA
Painted for

Jessica Concord, CA
Painted for Rafael Sacramento, CA
Painted for Rafael Sacramento, CA
Painted for

Rafael Sacramento, CA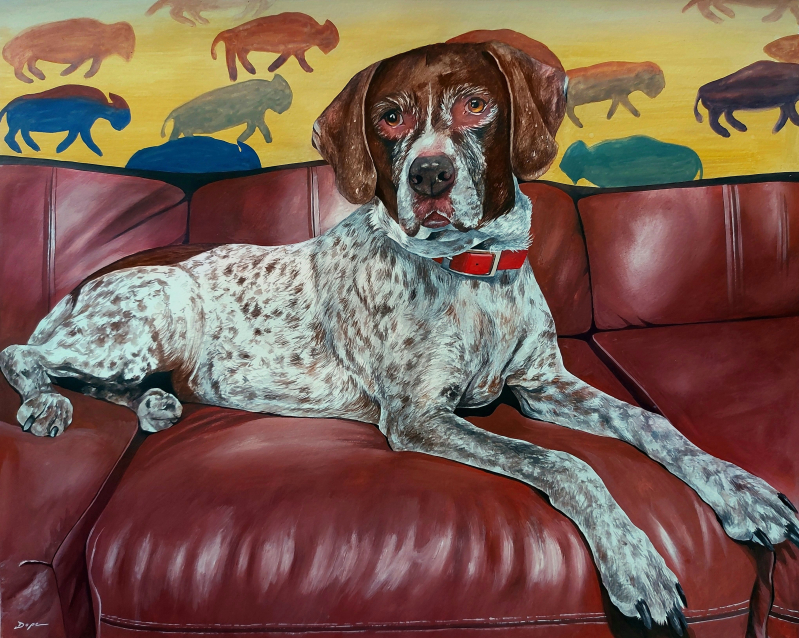 Painted for Julie Houston, TX
Painted for Julie Houston, TX
Painted for

Julie Houston, TX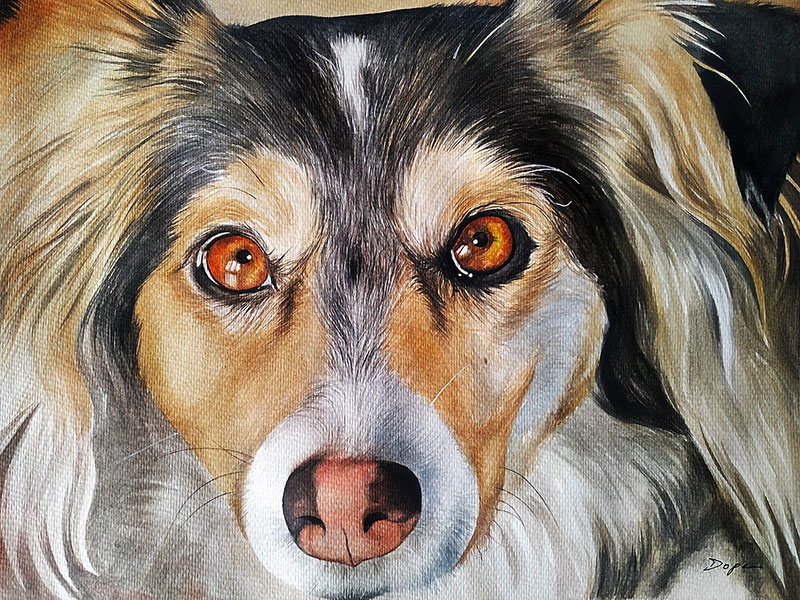 Painted for Cynthia monte sereno, CA
Painted for Cynthia monte sereno, CA
Painted for

Cynthia monte sereno, CA
Painted for Rafael Sacramento, CA
Painted for Rafael Sacramento, CA
Painted for

Rafael Sacramento, CA