Showcase & Bio
Zack
---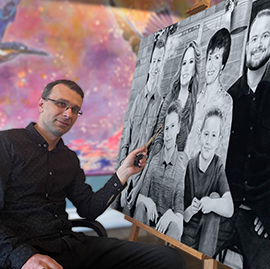 With Zack's long history, it's no surprise he doesn't remember the first time he discovered his love for art. Around the age of four, Zack knew he had a passion for art, specifically charcoal. Everything black and white seemed so colorful, seemed so powerful, in his eyes. His first painting was of his preferred movie superhero, Zorro, perfectly explaining why his art style is so dark but deep.

With inspirations like Dante Alighieri, Leonardo Da Vinci, & Auguste Rodin it's quite obvious why Zack is such an educated artist. As a thrill-seeker always accomplishing the impossible, Zack is always blowing us away with his incredible pieces. One of his favorite paintings, "The Battle of Anghiari - Leonardo," also known as "The Lost Leonardo," is not only an incredible painting but has one of the most historic stories behind it.

Zack's interests really reflect what kind of amusing man he is, besides a brush in hand, he likes to spend his free time fencing, " On guard! " Mysterious, humble, and extremely talented, the perfect artist for your perfect portrait.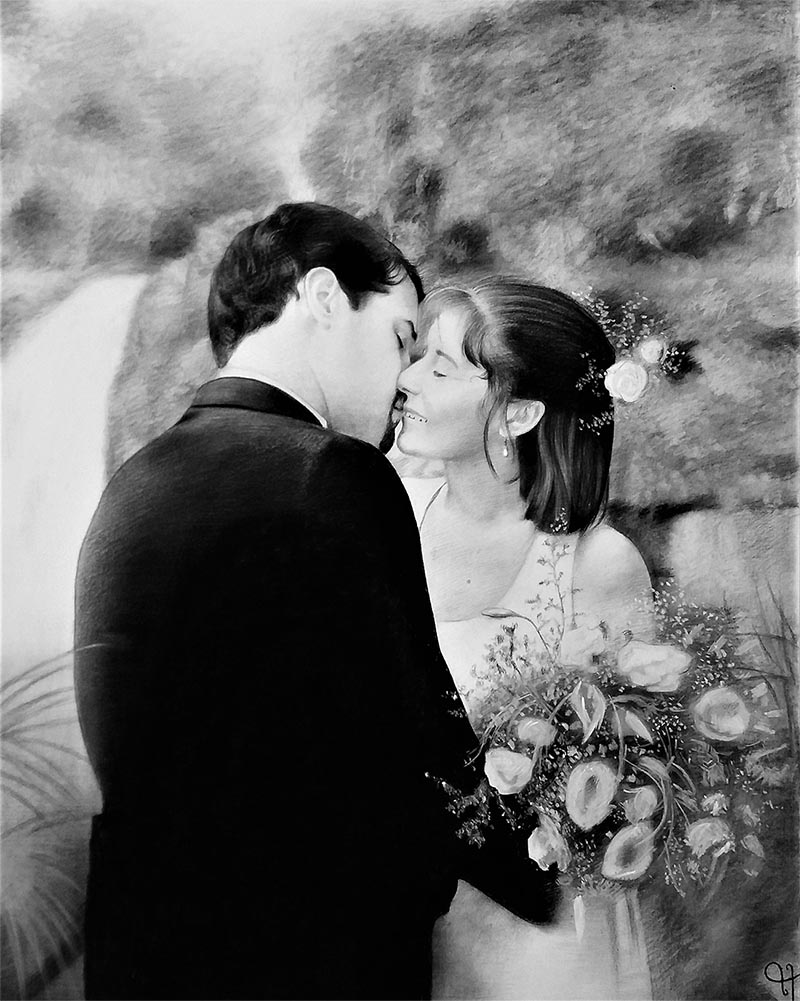 Charcoal 16"x20"
Painted for Chuck SALTSBURG, PA
Painted for Chuck SALTSBURG, PA
Painted for

Chuck SALTSBURG, PA