Click on an image

to see it full size

Click on the video icon

at bottom right of the image

Hover over images

and click original photo

Hover and click 'more paintings'

to see all paintings of this artist

Found a painting you like?

Hover and click 'I want this artist to paint my photo'
Paintings Gallery
Compilation Portraits In Oil
Compilation Portraits are paintings that were created from several different photos. We first combine all photos digitally into one photo and send you for approval. Only after you approve the final digital photo, we pass it to the artist in order to create the actual painting.

Note: you can hover over the paintings and click 'original photos' to see all the photos that were used for creating the final painting.

My husbands grandmother passed away a few months after our oldest turned 1, the last pictures that we have of her are from his 1st Birthday, I wanted to do something different for my husband for Christmas this year and get him something that was personal, special, and would mean the world to him. He was very close to his grandmother and took her death pretty hard. So I sent to PaintYourLife.com a picture of his grandmother holding our oldest on his 1st birthday and a picture of myself holding our youngest on his 1st birthday. I had them basically put the two pictures together, so that it looked like she was holding both of them, the finished product was amazing. And to say he LOVED IT is an understatement, he cried like a baby! Mission Accomplished!!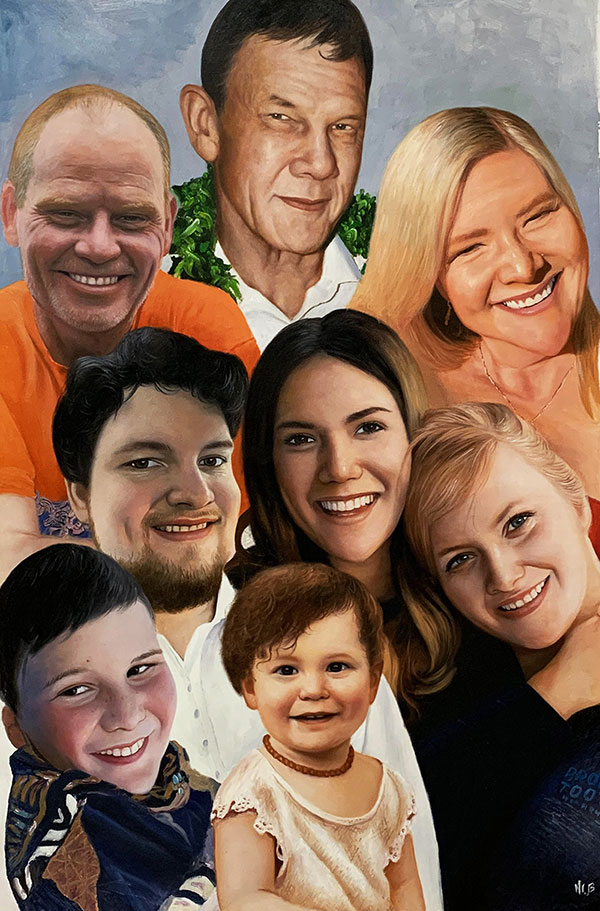 Painted for Timothy
I purchased a painting that combined two separate photos of my grandparents on both my maternal and paternal side. When all my grandparents were alive, they never took a picture together that was just the four of them. I gave the painting to my parents for Christmas and their reactions were filled with so much joy and tears. My experience with Paint Your Life was great, and I`ll definitely be recommending this company to anyone who wants to capture a special moment in a painting.
Autumn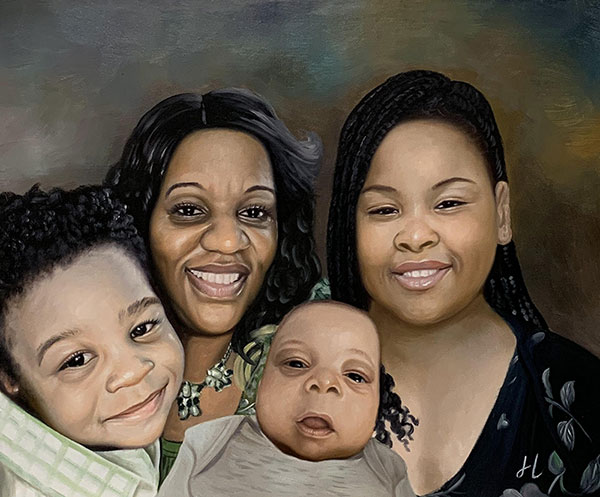 Painted for Olinka

``My sisters and I did not grow up together, therefore my mother had no photos of all three of us. So I decided to go to paintyourlife.com and ask them to compile three photos into one painting as if we were all together as it should have been. This video shows how much this painting meant to my mom and that it will be cherished forever.`` - Tina Sequerra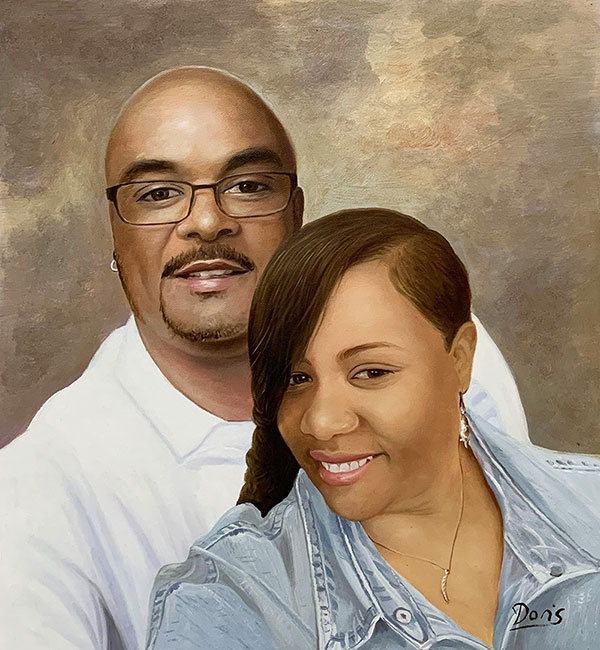 Painted for Tywanna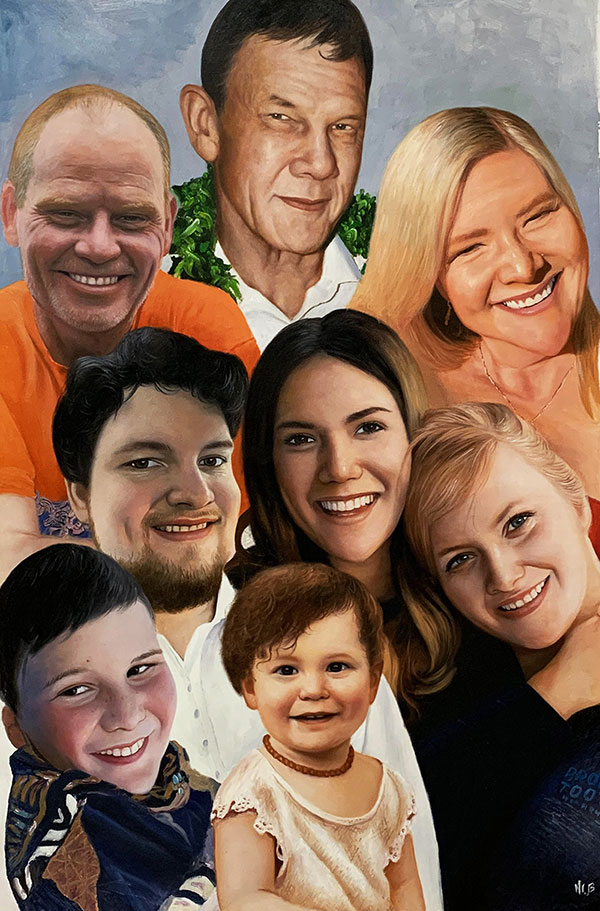 Painted for Timothy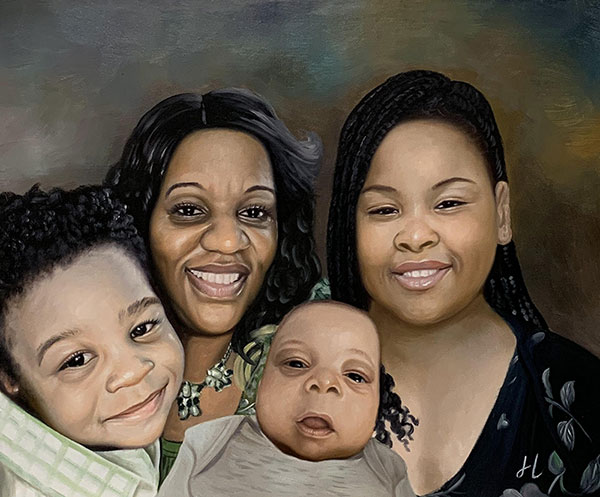 Painted for Olinka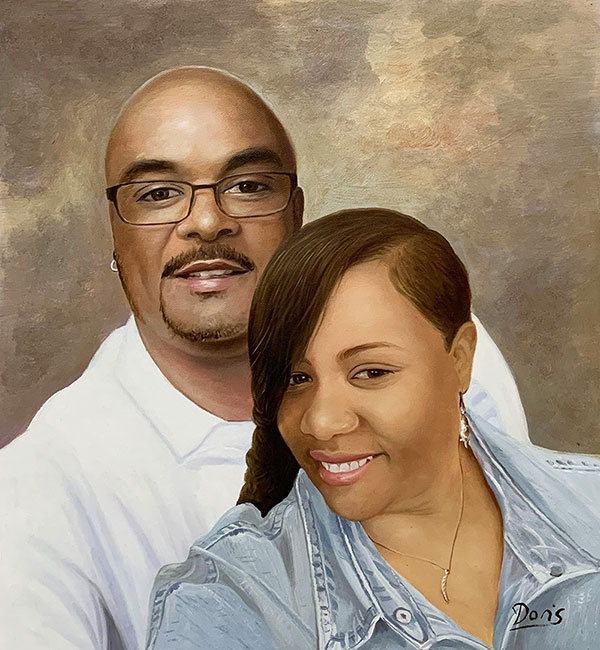 Painted for Tywanna